Material characterization in a laboratory
Your needs: to call on a specialized laboratory to perform analysis and characterization services on your materials
Each type of material has its own characteristics and properties which will influence the efficiency of the finished product. The criteria when choosing a material can be based on: its chemical nature, its composition, its morphology (PSD, crystallinity…), the state of its surface, etc.
The four main categories of materials are:
Metallic materials
Organic materials and polymers
Minerals and ceramics
Composite materials
Throughout their lifecycle these materials will face numerous outside constraints which in some cases can have an effect on their behavior or their stability. From the manufacturing process to the use of the final product it is essential to ensure that the materials used are in compliance with regulations and to monitor the risks of defects (fissures, ruptures, corrosion…) by using the following methods:
Using materials compatible with the end product
Studying the material's behavior in various situations
Evaluating the quality and overall safety of the material
Conforming with any regulations relating to the material
With the support and the experience of a specialized laboratory you will be able to both optimize your manufacturing process with better suited materials and analyze the causes and solutions of any failures that may appear in your materials or finished products.

The FILAB laboratory offers a physico-chemical analysis and characterization service for all types of materials
For more than 30 years, the FILAB laboratory, expert in material analysis and characterization, has been making its multidisciplinary experience available to you on all types of materials:
Through tailor-made support, the laboratory assists manufacturers in all sectors with the physico-chemical analysis of their materials:
Material characterization
What analysis techniques are used to characterise materials?
The FILAB laboratory's analytical facilities cover 2100 m² and offer a range of techniques to best meet your materials characterisation needs. In addition, the laboratory invests heavily each year in its analytical facilities in order to maintain its high-performance technical resources.
The positive aspects of FILAB
A highly qualified team

Responsiveness in responding to and processing requests

A complete analytical park of 2100m²

Tailor-made support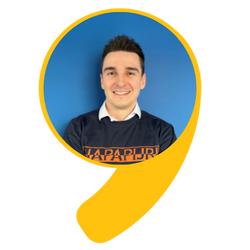 Alexandre VIGLIONE
Technical Sales Representative