Ceramic analysis and characterization
A ceramic is a material made out of fired clay. "Ceramics" is the technique by which they are made.
Globally speaking, a wide variety of non-metallic and inorganic materials are now considered part of the field of technical ceramics. They are used in various applications such as Medical Devices.
Ceramic analysis and characterization are part of FILAB's areas of expertise
The FILAB laboratory provides analytical and characterization services for ceramics, all of which can be adapted to your needs :
Thermal analysis
XRD ceramic analysis and characterization
Analysis of degradation products from ceramics in accordance with ISO 10993-14
Structural analysis of ceramics
Granulometric analysis : laser granulometry, sieving…
Mechanical testing
Ceramic characterization and analysis in Medical Devices
FILAB also offers analytical services complementary to ceramic analysis, all with high added value :
Discover the analytical techniques we use at FILAB here
To know more about the analytical services offered at FILAB click here
The positive aspects of FILAB
A highly qualified team

Responsiveness in responding to and processing requests

A complete analytical park of 2100m²

Tailor-made support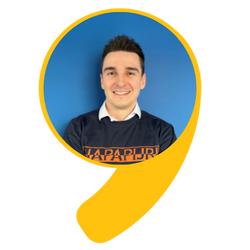 Alexandre VIGLIONE
Technical Sales Representative