Analysis and determination of phthalates in the laboratory
You want to analyze and measure the phthalates present in your products?
First of all, phthalates are chemical compounds derived from phthalic acid.
Commonly used, phthalates are present in many products of our daily life. Therefore, they are found for example in cosmetics, food, paints, clothing, medical devices etc…
Generally used as plasticizers, there is a large number of phthalates, the main ones being
Benzylbutyl (BBP)
Di-n-propyl (DPP)
Diisobutyl (DIBP)
Di-2-ethylexyl (DEHP)
Di-n-butyl (DnBP)
Di-isononyl (DINP)
Some phthalates are classified as substances with adverse health effects. In addition, some phthalates are also classified as toxic and endocrine disruptors by the European Chemicals Agency (ECHA).
Therefore, phthalates are allowed in certain proportions and are strictly regulated by European Directives, French standards such as NF EN 16521 or British Standard – BS EN 16521 .
Therefore, it is important to perform the analysis and determination of phthalates in your products with the support of a specialized laboratory. 
FILAB supports you in the analysis of phthalates in your products
Through our three levels of services: analysis, expertise and R&D support, FILAB assists manufacturers in solving their problems. FILAB provides its customers with the know-how and experience of its team as well as a 2100m² analytical park with state-of-the-art equipment.
In addition, FILAB has significant experience in the analysis and determination of phthalates as well as the development of methods specific to your needs.
FILAB laboratory is COFRAC ISO 7025 accredited for the determination of phthalates DIBP, DnBP, DPP in limit test at 1 mg/kg by GC-MS, in cosmetic products like lotions and creams.
The positive aspects of FILAB
A highly qualified team

Responsiveness in responding to and processing requests

A complete analytical park of 2100m²

Tailor-made support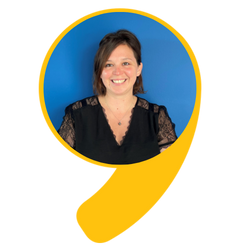 Anaïs DECAUX
Technical Sales Representative