Analytical services for the cosmetics industry
Your needs: to evaluate the quality of your cosmetic products in the context of a new product launch or a change in regulations
The cosmetics industry is often associated with high expectations in terms of efficiency, stability and safety for a finished product. As major players in the production of cosmetic products, as subcontractors or as producers of raw materials, you regularly need to adapt your production processes to follow the changes in regulations.
Analysis can be necessary to verify the conformity of a cosmetic product or to identify the cause of a product failure.
To overcome these challenges, you are looking to cooperate with a reliable and independent analytical laboratory offering high added technical value. 
Our solution: to develop your analytical techniques, to analyze the chemical composition of cosmetic products or to characterize failures using the relevant techniques
The FILAB laboratory, made up of experts in cosmetic analysis and defect characterization, can offer its analytical services throughout the designing and production processes all the way to the process of putting the product on the market (makeup, crème, perfume…).
FILAB is ISO 17025 accredited by COFRAC for the analysis of heavy metals in cosmetic products
Relying on experience and our cutting-edge analytical fleet, the FILAB laboratory has a wide range of tools specific to the cosmetics industry which allow us to provide the following services:
ANALYSIS
Determination of active ingredients: organic and mineral solar filters, vitamins

Packaging analysis: polymers, composite materials, glass

Thermal analysis

Analytical validation following ISO 12787
EXPERTISE
Deformulation services

Compatibility analysis (container/contents interactions, extractables and leachables)
R&D
Creation, validation and transfer of analytical procedures
The positive aspects of FILAB
A highly qualified team

Responsiveness in responding to and processing requests

A complete analytical park of 2100m²

Tailor-made support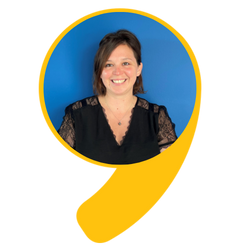 Anaïs DECAUX
Technical Sales Representative