Metallurgical analysis in a laboratory
Your needs: to optimize the manufacturing process of your metallic products and analyze defects.
As steel producers, smelters, manufacturers and suppliers you are subject to important strategic challenges that require you to monitor the quality of your materials to optimize your industrial processes (costs, timeframe, wastage).
From the start of the designing process to the product being put on the market you will face multiple challenges such as:
Inspection of raw materials
Substitution of metallic alloys
Understanding and anticipating the behavior of materials in the environment they are used in
The effectiveness of surface treatments
Optimization of manufacturing and machining processes to reduce the risk of defects
To assist you in overcoming these challenges the support of a reliable laboratory with high added technical value will enable you to better understand the changes in the metallurgical sector and to allow your business to become more efficient.
For more than 30 years, the FILAB laboratory has been offering high added-value metallurgical analysis services to several thousand customers. Some of our analysis services are COFRAC ISO 17025, Pr 6000 and Pr 7210 accredited by Safran or linked to our customer approvals.
Thanks to its experience and its cutting-edge analytical fleet, the FILAB laboratory has a wide range of tools specific to the metallurgical sector, enabling it to provide the following services:
Our solution: to assist industrialists in the metallurgy sector by analyzing their materials and processes.
ANALYSIS
Custom chemical analysis : purity determination

Castability test on powders
EXPERTISE
Deformulation services

Compatibility studies
R&D
Optimization of procedures
The positive aspects of FILAB
A highly qualified team

Responsiveness in responding to and processing requests

A complete analytical park of 2100m²

Tailor-made support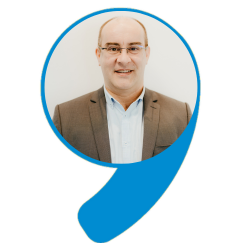 Emmanuel BUIRET
Technical Sales Representative