Surface analysis and characterization
Your needs : to test a defect on the surface of one of your materials and to optimize your production process (surface treatment)
The surface of any material is vulnerable and can be subject to numerous interactions with the environment. The specific characteristics of the surface dictate the overall behavior of the material and if a defect is present on the surface, it can cause the product to fail.
Knowing the properties and the state of a material's surface can allow for the production process or for the implementation of a surface treatment or cleaning procedure to be better adapted to the material in question. Support from a specialized laboratory will provide you with the necessary analytical tools to successfully carry out your activities. 
Our solution : to provide you with our surface analysis techniques and our knowledge of different materials to assist you in your industrial projects
For more than 30 years FILAB has had the necessary experience and scientific equipment to be able to assist different companies with surface testing services and analysis on all kinds of materials (metals, polymers, ceramics) by providing tailored support. FILAB also analysis your industrial challenges and helps with interpreting any results. FILAB has the following surface analysis techniques:
Our tools : Sweeping Electron Microscope (SEM-FEG EDX), Optical Microscope
With three levels of services – analysis, expertise and R&D support – FILAB assists companies from all sectors and of all sizes in overcoming their industrial challenges by sharing its technical know-how and the wealth of experience of its team with clients.
The positive aspects of FILAB
A highly qualified team

Responsiveness in responding to and processing requests

A complete analytical park of 2100m²

Tailor-made support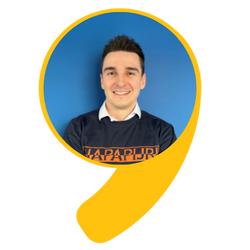 Alexandre VIGLIONE
Technical Sales Representative