Laboratory analysis of Residual Solvents and of Volatile Organic Compounds (VOCs)
Your needs: to reliably analyze residual solvents and volatile organic compounds in your products and formulations
What is an organic solvent?
A solvent is a substance, needing to be either liquid or supercritical when used, which have the ability to dissolve, dilute or extract other substances without anything being chemically altered.
Solvents are used in many fields such as organic synthesis or degreasing/cleaning as well as in the production process of paints, inks and in fine chemistry.
These are a few examples of residual solvents: methanol, ethanol, ethoxy propanol, acetonitrile, chlorobenzene, dichloromethane, 1,2-dichloroethane, 1,1,1-trichloroethane, 1,1-dichloroethylene, diethylene glycol, hexane, formamide, benzene…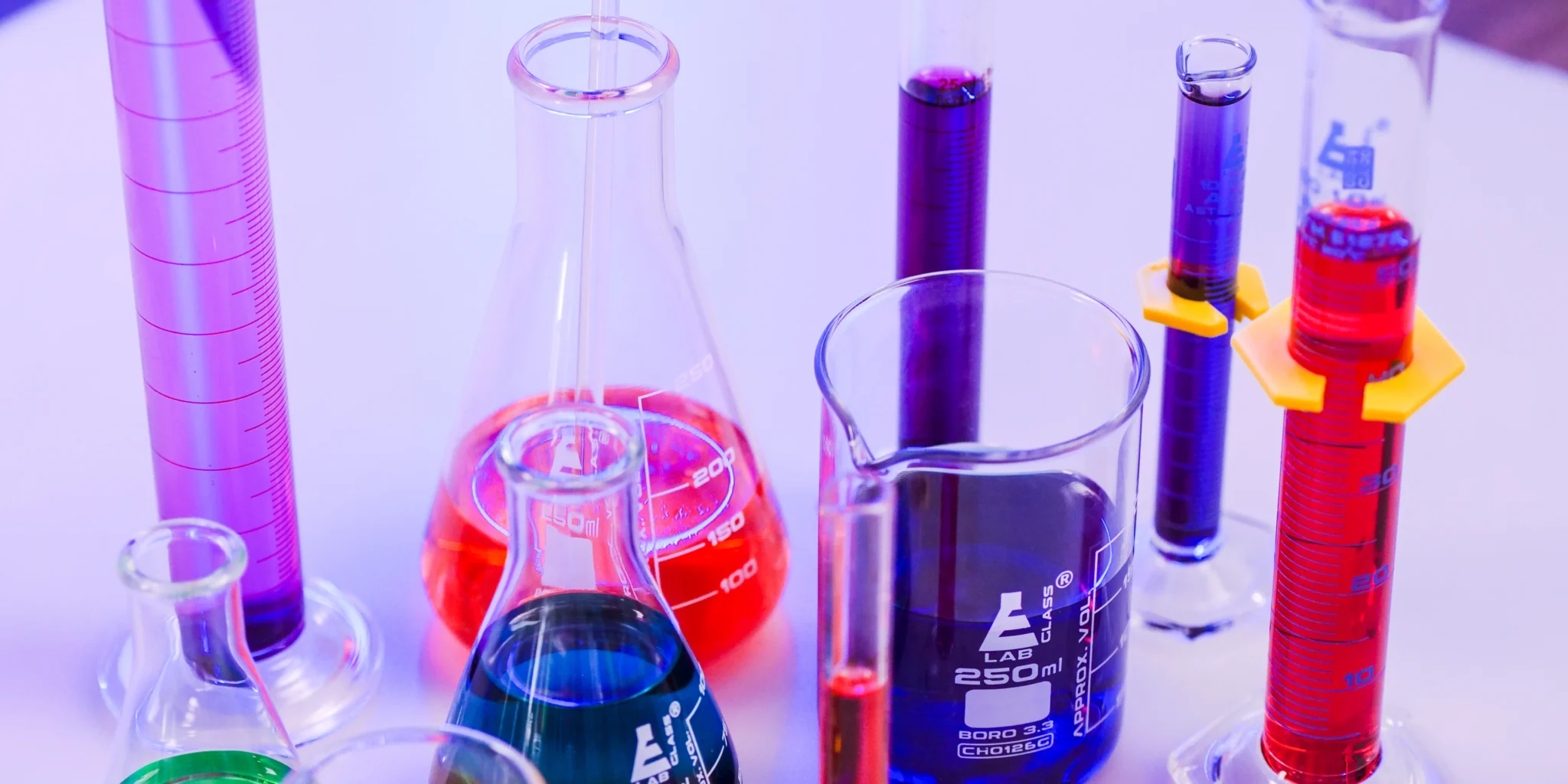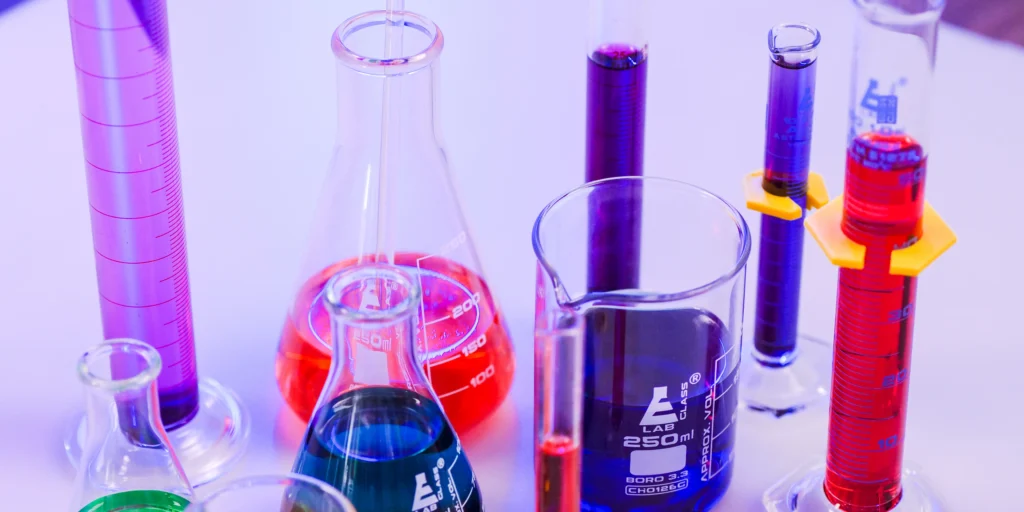 Volatile organic compounds or VOCs are organic compounds which can easily transition into their gaseous form in our atmosphere. They make up a very large group of substances. Their volatility gives them the ability to propagate itself very far from its point of origin meaning that they can have a direct impact on animals or vegetation. They can be anthropic (from refineries, the evaporation of organic solvents, unburned solvents, etc.) or natural (plant emissions or fermentation) in nature. Some are more or less biodegradable by bacteria, fungi, plants or even by UV radiation or by ozone.    
How are residual solvents and VOCs identified and quantified?
Residual solvents are usually isolated using separation technique such as gas chromatography coupled with mass spectrometry (GC-MS or HS-GC-MS).
Regularly carrying out inspections makes it possible to avoid manufacturing incidents and to always be in line when it comes to changes in pharmaceutical standards.
Our analytical services relating to residual solvents and VOCs
For over 30 years, FILAB laboratory has had the experience and the specific analytical fleet to be able to assist industrial companies with analysis of residual solvents using GC-MS or HS-GC-MS all while providing tailored support.
OUR SERVICES
Analysis of volatile solvents (methanol, ethanol, acetone, ether, trichloroethylene, etc.)
The positive aspects of FILAB
A highly qualified team

Responsiveness in responding to and processing requests

A complete analytical park of 2100m²

Tailor-made support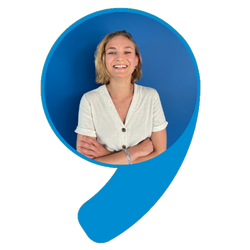 Eve BALEY
Technical Sales Representative