Laboratory analysis of Medical Devices
Are you looking for a competent, specialized and ISO 17025 accredited laboratory for scopes specific to Medical Devices?
By combining analytical tools specific to medical devices with reliable and accurate scientific interpretations, FILAB assists manufacturers in marketing their medical devices.
As the first French laboratory to be ISO 17025 accredited by COFRAC for cleaning residue analysis in accordance with the ISO 19227 set of standards and material characterization in accordance with ISO 10993-18, FILAB has the expertise and the complete analytical fleet needed to assist companies in the medical device industry. 
Services dedicated to the analysis of medical devices:
FILAB most notably provides the following services :
Biocompatibility
ISO 10993-13: Identification and quantification of degradation products from polymer-based medical devices

ISO 10993-19 : PMT characterisation (physico-chemical, morphological and topographical)

ISO 10993-7 : Determination of ethylene oxide and ethylene hydrochloride

ISO 10993-15: Study of degradation products in your medical devices
The FILAB laboratory can provide you with support that goes beyond regulatory analysis, offering you personalised assistance to meet your specific needs… FILAB, a laboratory with expertise in analysis of medical device.
The positive aspects of FILAB
A highly qualified team

Responsiveness in responding to and processing requests

A complete analytical park of 2100m²

Tailor-made support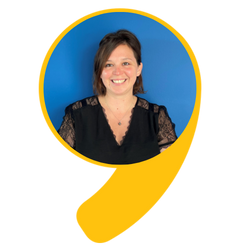 Anaïs DECAUX
Technical Sales Representative