Failure analysis in a laboratory
Your needs: to have an expertise performed on a defect found in your materials
Whether as the result of an issue during the production process or as a result of something on the client's end, any defect will cause a deterioration of the final product which impacts its reliability, its robustness and its behavior.
A product failure can happen in many different ways: ruptures, corrosion, adhesive failure, the presence of pollutants, general wear and tear, premature ageing, etc. All these scenarios can prompt industrialists to request an expertise to find the origin of the defect and then to look for solutions. 
Our solution: to determine the nature and the causes of a defect with an expertise of the product in a laboratory
Relying on dual expertise in Chemistry and Materials Science, FILAB offers analytical and expertise services to determine, with a high degree of precision, the potential cause(s) of a failure detected on your product.
With experience in engineering and in dealing with industrial defects, the FILAB laboratory can assist you with in-depth investigations into any defect related challenges you may encounter:
Failure analysis and fractography

Characterization of surface defects: adhesive problems, residual pollutants identification (lubricants, cleaning residue…)

Study of morphological defects (porosity, rugosity…)

Microsection characterization

Weld inspection

Biocapacity expertise
Expertise of defects: corrosion, wear and tear, premature ageing, fissures, ruptures…

Characterization of defects in surface treatments   

Galvanization thickness measurement

Pollutant deposit expertise
With our three levels of services – analysis, expertise and R&D support – our laboratory assists companies of all sectors and of all sizes in overcoming their industrial challenges. FILAB makes its technical know-how and the wealth of experience of its team available to its clients and puts you into contact with our qualified individuals.
The positive aspects of FILAB
A highly qualified team

Responsiveness in responding to and processing requests

A complete analytical park of 2100m²

Tailor-made support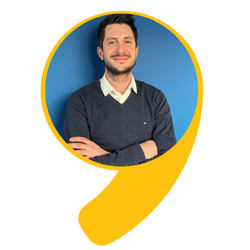 Thomas GAUTIER
Head of Materials Department