Expertise of failures by SEM in laboratory
You want to assess your failures by Scanning Electron Microscopy (SEM)?
To begin with, a failure is a deterioration of the product. It can be, among other things, related to the manufacturing process, the application environment, or the method of use.
Moreover, a failure can affect a number of parameters. Indeed, it impacts the reliability, the solidity and the performance of the product or the material. In addition, failures are materialized by :
Parts failure
Corrosion mechanism
Adhesion defect
Presence of pollution
Wear of materials
Premature aging…
Why assess a failure by SEM?
First, the failure study requires the implementation of a methodological approach in order to identify the nature and origin of the defect. Then, secondly, to implement corrective actions.
For this purpose, scanning electron microscopy (SEM) is a reference technique in the context of failure assessment. It is an electron microscopy technique that allows to determine the surface structure as well as the morphology of a material, or even some of its chemical properties. 
FILAB supports you in the expertise of failures by SEM
Through our three levels of services: analysis, expertise and R&D support, FILAB assists companies of all sectors in the analysis of failures by SEM. For this purpose, FILAB provides its customers with the know-how and experience of its team as well as a 2100m² analytical park with state-of-the-art equipment.
In addition, FILAB has significant experience in the development of specific methods for SEM failure analysis. 
Examples of services
Study of fracture surfaces by SEM

Study of morphological failures (porosity, roughness,...) by SEM

Study of corrosion phenomena by SEM
Characterization of surface defects: adhesion problems, identification of residual pollution (lubricants, detergent residues, etc.)

Welding control by SEM
The positive aspects of FILAB
A highly qualified team

Responsiveness in responding to and processing requests

A complete analytical park of 2100m²

Tailor-made support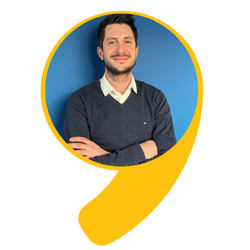 Thomas GAUTIER
Head of Materials Department