Laboratory analysis of cleaning residue found on Medical Devices in accordance with the ISO 19227 standard
What is the ISO 19227:18 standard in relation to Medical Devices?
The international ISO 19227:2018 standard, published in March of 2018, titled : "Implants for surgery — Cleanliness of orthopedic implants — General requirements" specifies requirements for the cleanliness of orthopedic implants, test methods for the cleaning process validation.
The end goal of validating cleaning procedures in accordance with the ISO 19227:2018 standard is to evaluate the efficiency of the procedure at reducing the presence of physical, chemical and microbiological contaminants to below a certain threshold, set by the client. In depth knowledge of the way an implant is manufactured is required to be able to evaluate cleaning methods and to be able to identify any potential contaminants or unwanted interactions between the implant and its environment…
The different steps of the ISO 19227 standard
Implementing the ISO 19227:2018 takes place over multiple steps which are preemptively carried out by the implant manufacturer:
A complete risk assessment overview of the cleaning process. Risk management is a continuous process which must be handled by the client throughout the designing, validation and testing processes of a cleaning procedure
A design of a cleaning process based on the characteristics of the implant, its expected performance and its manufacturing steps
Determination of the minimum cleanliness threshold after the final cleaning process
Validation of cleaning methods for each kind of implant
Biological evaluation in accordance with the ISO 10993-1 standard and validation of the sterilization process
FILAB laboratory is able to assist companies in analyzing chemical residue (organic THC/TOC contaminants, inorganic and acidic residues, particulate contaminants) found on medical devices.
Analysis of cleaning residue in accordance with the ISO 19227:2018
FILAB laboratory provides a wide range of services, some of which are carried out under ISO 17025 accreditation following validated and documented methods, helping you ensure that your products conform with the requirements stated in the ISO 19227:2018 standard. (www.cofrac.fr)
Relying on a cutting-edge analytical fleet and a diverse skillset, FILAB is able to provide the following services in accordance with the ISO 19227:2018 standard :
Laboratory analysis of organic contaminants
Laboratory analysis of inorganic contaminants
LABORATORY ANALYSIS OF PARTICULATE CONTAMINANTS
Various techniques (Optical Microscopy, Electron Microscopy…) and methodologies (European Pharmacopeia…) can be used to count particulates in accordance with the ISO 19227 standard. 
Validation of analytical methods
Verification of the exhaustiveness of an extraction method
In France and particularly in the field of medical devices, FILAB is one of a very few laboratories equipped to able to provide these services which require analytical knowhow (both in organics and inorganics) as well as skills in material characterization (metallic alloys, ceramics, polymers…).
FILAB laboratory was the first French laboratory to receive ISO 17025 accreditation for the analysis of THCs and TOCs in Medical Devices and Equipment in accordance with the French NF S94-091 standard.
FILAB is also able to provide the following services : 
Our services
Biocompatibility testing in accordance with the ISO 10993 set ( 10993-18 / 10993-12 / 10993-13 / 10993-14 / 10993-15 / 10993-19 / 10993-22 )

Problem solving : non-compliance, ruptures, adhesive problems, corrosion…
R&D support : custom chemical analysis, material characterization, surface characterization, analytical development
The fact that we work on a human scale, our continuous investments and our knowledge of Medical Devices all guarantee the reliability of our results, a quick turnaround for requests and personalized support for our clients.
When it comes to medical devices, two important aspects of their effectiveness are demonstrating device safety and validating cleanliness. These two factors are critical in ensuring that patients receive the best possible care and treatment. In accordance with ISO 19227, there are distinct differences between these two concepts.
Demonstrating device safety involves showing that a medical device is safe for use by patients and healthcare professionals. This typically involves testing the device for any potential hazards or risks, such as electrical shocks or exposure to harmful radiation. It also involves ensuring that the device meets all relevant safety standards and guidelines, such as those set forth by the FDA.
Validating cleanliness, on the other hand, involves verifying that a medical device has been properly cleaned and sanitized. This is particularly important in settings where there is a risk of infection, such as hospitals or clinics. ISO 19227 outlines specific protocols for validating cleanliness, including the use of microbiological testing and visual inspections to ensure that the device is free of contaminants and bacteria.
While both demonstrating device safety and validating cleanliness are important considerations for medical devices, they are distinct concepts that require different approaches. By following the guidelines set forth in ISO 19227, healthcare professionals can help ensure that their devices are both safe and clean, leading to better outcomes for patients and improved overall healthcare practices.
A cleaning residue analysis performed in a laboratory is an analytical process that involves examining samples from a medical device to detect any residual contaminants or particles left behind after cleaning. This process typically consists of several steps, including sample collection, preparation, and analysis, following the guidelines of the ISO 19227 norm.
The analysis typically involves using analytical techniques such as liquid chromatography, mass spectrometry, or Fourier-transform infrared spectroscopy to identify and quantify the residual contaminants or particles. The results of the analysis are compared to established acceptance criteria to determine if the device has been effectively cleaned.
Requesting a specialized laboratory such as FILAB to perform your cleaning residue analysis is essential to ensure accurate and reliable results. As a specialized laboratory, FILAB has trained personnel, appropriate equipment, and validated analytical methods that are necessary for performing the analysis according to ISO 19227 standards.
Cleaning residue analysis is a complex and technical process that requires specialized expertise, precision, and attention to detail. FILAB has highly trained technicians who are experienced in performing this type of analysis. They are familiar with the latest analytical techniques and methods, and will have access to advanced instrumentation and technology that may not be available in a general laboratory.
FILAB has stringent quality control procedures in place according to ISO 19227 to ensure that the results of the analysis are accurate and reliable. This includes regular calibration of instruments, use of certified reference materials, and participation in proficiency testing programs.
Furthermore, FILAB has experience working with a variety of medical devices and can provide tailored analysis specific to your device and application. This can lead to more efficient and effective cleaning protocols that are optimized for your particular device.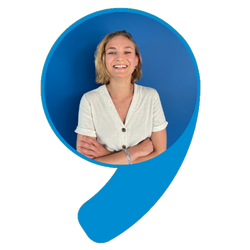 Eve BALEY
Technical Sales Representative