REACH testing in a laboratory
Your needs: to reliably analyze your chemical substances in a laboratory to be able to submit your REACH applications
REMINDER : REACH is the set of European regulations which dictate that manufacturers and chemical producers (mixtures included) producing over one ton of a substance per year must register these substances with the ECHA (European Chemical Agency based in Helsinki)
Products cannot be launched without having provided data
The REACH regulations have three registration deadlines for substances that have been pre-registered. The latest deadline of 1 June 2018 applies to substances manufactured or imported even in very small quantities (between 1 and 100 tons/year). If these substances have not been registered by June 1, 2018, they can no longer be put on the market.
60,000 applications have been registered in Europe. To date only 10,000 have been submitted.
For 2018, "between 20,000 and 25,000 substances should be registered in Europe," stated Mr. Mortureux, Director-General of Risk Prevention at the Ministry of Ecological Transition. This registration consists, for companies, of putting together records with information on the physicochemical, toxicological and ecotoxicological properties of substances, an assessment of the risks to health and the environment (based on the uses of these substances throughout their life cycle) and relevant management practices.
"We are expecting 60,000 applications to be registered in Europe. To date, 10,000 have been submitted," he added. This means that 50,000 French companies will have to register their chemical substances with ECHA before the deadline. This third phase of REACH registration should impact many SMEs in various sectors "the essential oils sector that may be affected," said Marc Mortureux. The new step "will affect companies that until now did not necessarily consider themselves involved". All substances are being targeted, including natural substances, organic substances and metals. Those used in industrial processes and those found in mixtures, such as in cleaning products, paints as well as substances contained in products such as textiles, furniture, computer equipment or electronic components.
In January 2015, the ECHA published its "Reach 2018" roadmap which divides the registration process into seven phases and describes the key steps of each phase.
The laboratory can help you with the REACH analysis of your substances
For over 30 years, our laboratory has had the experience and specific analytical fleet to be able to assist companies with analyzing their substances as well as their mixtures and polymer or composite materials, all while providing tailored support.
OUR ANALYSIS SERVICES IN ACCORDANCE WITH REACH
FILAB assists clients as part of the development of new chemical formulas (ex. CMR substances). For many years, FILAB has been called upon to find formulas, products or materials containing CMR substances based on REACH definitions.
We provide our industrial clients with our R&D skills as well as our extensive experience to allow them to use better quality and more environmentally friendly formulas in their processes.
If you wish to call on our experts to request REACH analysis or identification services, feel free to contact us !
*Source : https://www.actu-environnement.com/ae/news/reach-enregistrement-substances-chimiques-juin-2018-29349.php4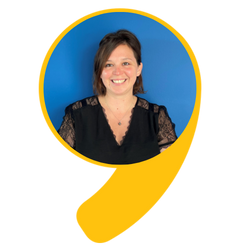 Anaïs DECAUX
Technical Sales Representative