Deposit and pollution analysis in laboratory
Your needs : to characterize the presence of a deposit or of a pollutant on a material
Constantly interacting with its environment, the surface of a material represents an area of vulnerability and instability. Attacks can result in particulates embedding themselves in a material's surface, forming what is called a deposit or a pollution. 
A deposit or a contamination can be metallic, organic or inorganic in nature. The origin of a deposit is not always easily determined : it could have been present as the raw materials were first being received or might have appeared during the manufacturing process or might even have appeared during the final product's use.
What impact can a deposit or contamination have on the sustainability of a material ?
The overall performance of a material is directly linked to the properties of its surface. The formation of a deposit or the presence of a contaminant can therefore result in a defect in the material, whether it be visual (apparition of a stain, color irregularities…) or functional (adhesive problems, toxicity…).
Evaluating the cleanliness of a surface based on either legal or a company's own standards is therefore a key step in the manufacturing processes or in maintaining a material. Identifying the chemical makeup of a deposit with help from an analytical laboratory will allow you to decide on the necessary steps to eliminate it before a product can be put on the market.
Our solution : to provide technical expertise and reliable analytical services for deposits and pollutions
For over 30 years FILAB has had the necessary experience and scientific equipment to be able to assist different companies with deposit analysis and surface characterization by providing tailored support. FILAB analysis your challenges and helps you in understanding your results by providing the following expertise services :
Deposit or contaminant characterization
Surface conformity testing
Specific trace residue detection
Deposit thickness measurements
Audits or analytical training on deposit characterization methods
Scanning Electron Microscopy coupled with a microprobe (SEM-EDX) will allow for the nature and the chemical composition of a deposit or of a contamination to be identified. The sample will then be analyzed using other techniques to get a better understanding of its nature: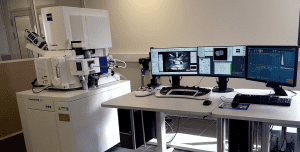 Metallic deposits/contaminants : Inductively coupled plasma (ICP-AES or ICP-MS) will allow us to identify which chemical elements make up the sample.
Organic deposits/contaminants : Chromatography (GC-MS, LC-MS) or spectroscopy (FTIR, µ-FTIR) are used to decompose molecules making up the deposit so they can be analyzed more easily
Inorganic deposits/contaminants : X-ray diffraction (XRD) identifies and quantifies the crystalline phases of a sample to know its composition.
Our experts will then draft a complete report covering the different analysis performed on your sample, the interpretation of your results along with photographs, and depending on your request, some advice and an assistance proposal in the development of quick solutions for eliminating the impurity.
An independent laboratory with a team made up of doctors and engineers, FILAB guarantees the reliability of its results, ensures a swift processing time for requests and personalized assistance for clients. 
For more information about the analysis or characterization of a deposit or a pollutant, feel free to contact us !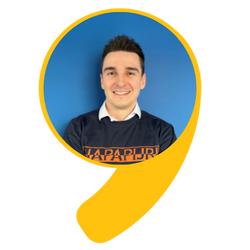 Alexandre VIGLIONE
Technical Sales Representative