Scanning electron microscopy (SEM-EDX) deposit analysis laboratory
The FILAB laboratory performs SEM-EDX analysis of deposits
In the context of your production process, or in the application environment of your products, you have identified an unknown deposit whose chemical nature and origin you wish to know. 
This deposit can be of different natures: mineral, metallic or organic. 
The SEM-EDX analysis will allow you to conclude on the chemical nature of your deposit.
Deposit and contamination analysis: a specific department of the FILAB laboratory
For more than 30 years, FILAB has had the experience and specific analytical equipment to meet the needs of deposit or pollution analysis in your products. Thanks to a tailor-made support, FILAB laboratory analyzes your problems and guides you until the interpretation of the results through the following expertise services:
Analysis of particles or particulate contaminants by SEM-EDX on the surface of materials or in a substance
Process audit following the appearance of unknown deposits or pollution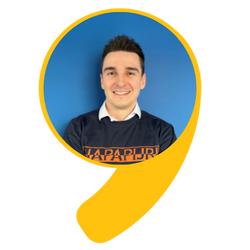 Alexandre VIGLIONE
Technical Sales Representative