Nanomaterial and nanoparticle characterization
Your needs : to classify your nanomaterial-based substances and optimize their effects on your finished products
On the nanoscopic scale new physicochemical properties can appear in certain materials. Further analysis and study of these phenomena is essential for understanding the effects of nanomaterials in the context in which they are used.  
As a specialist in cosmetics, in the production of medical devices, in electronics, in textiles, in the aerospace industry, in pharmaceuticals, in food production or even in the production of fine chemicals, you are looking to classify your substances (nano or otherwise), to improve or substitute your products using nanomaterials and nanotechnology (nanoprobes, nanovectors, nanoparticles, nanocomposites, nanocatalysis…).
To achieve this, support from a laboratory specialized in nanomaterial analysis having precise and metrologically controlled equipment will allow you to examine these types of particles whether it be in raw materials or in your finished products.
Our solution : to assist you throughout the production process or R&D projects involving nanomaterials or nanoparticles
You wish to know if your product contains nanomaterials and if it must therefore be classed as such following the standards relating to your field ?
With an analytical fleet spread over 2100m2, in part dedicated to the analysis of nanomaterials, the laboratory offers its services in nanometric classification and in the development of your nanomaterial-based products.
FILAB has analytical techniques at its disposal relating to the following nanomaterials :
SEM-FEG-EDX : determination of the size and shape of nanoparticles

Laser granulometry  : count of the number of particles and their granulometric distribution.

Helium pycnometry : density measurement

DLS : measurement of nano-emulsion and a study of the stability of a suspension by zeta potential titration.
The FILAB laboratory will also assist you in providing the following services related to nanomaterials :
Development and validation of new analytical techniques specific to nanomaterials

Reviewing literature and researching standards surrounding nanomaterials  

Consultation of standards around nanomaterials (2011 CE recommendations, the 1223/2009 CE cosmetic standard, the 1169/2011 INCO standard, R-Nano(2012-232, 02/2012) …) 
Testing interactions between containers and their contents

Training your teams (new techniques and standards regarding nanomaterials)
In order to assist you in the best conditions the FILAB laboratory is CIR (Crédit Impot Recherche) approved, FILAB is also a member of the AFNOR/X457 "Nanotechnologies" commission and regularly partakes in collaboration projects on nanomaterials. 
Using our three levels of services – analysis, expertise and R&D assistance – FILAB assists companies from various sectors and of various sizes in overcoming their industrial challenges by providing them with all the knowledge and experience of its team.
The positive aspects of FILAB
A highly qualified team

Responsiveness in responding to and processing requests

A complete analytical park of 2100m²

Tailor-made support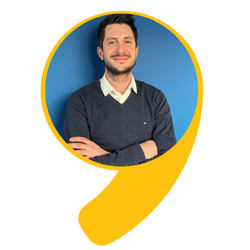 Thomas GAUTIER
Head of Materials Department