Nanomaterials expertise laboratory
Do you want to know if your product or material should be classified as nanomaterials, or if it contains nanomaterials? Do you want to be better trained on this topic to anticipate regulatory changes? 
Our expertise services related to nanomaterials
Our analytical expertise approach
With an analytical park of 2,100m² and a section dedicated to nanomaterials expertise, the laboratory offers support services for the classification of nanomaterials and the development of your nanomaterial-based products. FILAB has, among others, the following analytical techniques for nanomaterials expertise:
Our accreditations on nanomaterials expertise
FILAB is the first COFRAC ISO 17025 accredited laboratory for the characterization of nanomaterials. Our scope includes : 
Size and shape distribution of nanoparticles by SEM-EDX
Size determination of nanoparticles by SP-ICPMS
(More information on www.cofrac.fr – accreditation n°1-1793)
Consulting and training by our nano experts
Member of the AFNOR/X457 "nanotechnologies" working group and with more than 10 years of experience on this subject, our expert Thomas GAUTIER will assist you in your expertise needs on nanomaterials, through a personalized support. Distance learning courses can also be offered.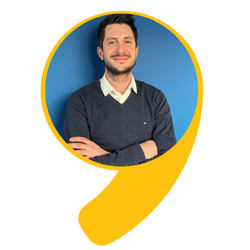 Thomas GAUTIER
Head of Materials Department