Polymer materials analysis laboratory
How does FILAB support you in the analysis and characterization of your polymers?
Polymers include, among others, thermoplastic or thermosetting materials (PE, PP, PET, PVC, PTFE,) composite materials, or polymer-based formulations (paints, glue, resin, varnish…). They are used in many industries for their lightness, flexibility or insulating properties.
Here are some examples of polymer families that can be handled in the FILAB laboratory: 

The FILAB laboratory can assist you in the analysis and characterization of your polymers through a tailor-made support
With a strong experience in polymer analysis and a large analytical fleet, FILAB offers you the following services
Physical and thermal characterization:
Study of crystalline phases by DSC

Determination of the polydispersity

Study of morphology (porosity)

Oxygen induction time (OIT) measurement
Problem solving
Identification of pollution (inclusion of particles)
Our analytical park dedicated to the analysis of polymers :
The positive aspects of FILAB
A highly qualified team

Responsiveness in responding to and processing requests

A complete analytical park of 2100m²

Tailor-made support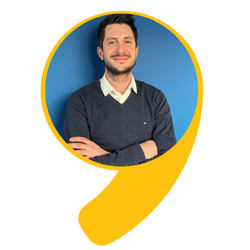 Thomas GAUTIER
Head of Materials Department