Laboratory analysis of Polyvinyl chloride (PVC) materials
Your needs: to verify the quality and the performance of your polyvinyl chloride materials
Polyvinyl chloride or PVC is a widely used thermoplastic polymer which can often be found as a white, odorless powder. This powder can be used with different additives and take on many different shapes.
After setting, PVC can be either solid or flexible, transparent or opaque, colorless or dyed.
PVC is widely used, most notably in construction, packaging, clothing and in automobiles…
Chemical analysis and characterization of polyvinyl chlorides is an essential step to controlling their transformation into usable products and in preventing the apparition of potential defects. Analysis is manly used to :
Determine the chemical composition of polyvinyl chloride
Physiochemically and thermally characterize PVC materials : density, molecular mass, thermal analysis, calorimetric analysis…
Identify the chemical nature of a PVC sample and its additives
Determine the mineral filler being used (chalk, talc…)
To characterize a defect (adhesive problem, disbonding, inclusions…)
Verify that a finished product complies with standards
Working with plastics, as producers of raw materials or as manufacturers using plastics, you are looking to cooperate with a reliable laboratory offering analysis with high added technical value to analyze and characterize your PVC materials.
Our solution: to assist you in analyzing and characterizing your polyvinyl chloride samples
By combining analytical tools specific to polyvinyl chlorides with our precise and reliable scientific knowledge, FILAB laboratory is able to assist industrialists in optimizing their production processes, in researching possible material substitutions and in resolving problems caused by defects found in PVC materials.
With extensive experience in analyzing polyethylene and being equipped with a diverse analytical fleet, FILAB laboratory is able to provide the following services :
Characterization of PVC materials : physicochemical and thermal properties by DSC, TGA, TGA-FTIR, GPC, NMR, SEM and FTIR
Custom chemical analysis : detection of additives by GC-MS, Py-GC-MS, LC-MS/MS, IC…
Detection of impurities : heavy metals, residual solvents, degradation products, contaminations…
Reverse engineering of polyvinyl chloride materials
Determination of molecular mass by GPC
Compatibility testing between PVC materials and various fluids
The positive aspects of FILAB
A highly qualified team

Responsiveness in responding to and processing requests

A complete analytical park of 2100m²

Tailor-made support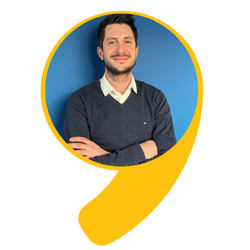 Thomas GAUTIER
Head of Materials Department