Analytical development in a laboratory
Outsource the development and optimization of your new analytical methods to FILAB, and get your results back in a matter of weeks !
Your needs : to develop or to optimize fast, reliable and applicable analytical methods at your production sites.
As part of the launch of a new product, the optimization of a procedure or a change in regulations, developing custom analytical methods allows industrialists of all sectors to perform analysis specific to any given matrix which allows for its behaviors and characteristics to be evaluated.
Validation of the method, carried out according to relevant guidelines (NFT90210 or ICHQ2) will ensure the reliability of the analytical results.
Multiple factors must be taken into consideration when developing and validating new analytical methods, mainly the following : the specificity, repeatability, reproducibility, linearity and detection capacity (LoD and LoQ).
Our solution : to design, develop and validate custom analytical methods by providing the necessary means and techniques
FILAB can assist you throughout the development and validation of your new analytical techniques by taking care of some of the steps of the process. With high technical skill and a diverse analytical fleet (GC-MS, LC-MSMS, ICP-MS…), FILAB can evaluate your needs and offer adapted solutions following any standards relevant to the project.
FILAB provides the following services
Development of new techniques to quantify impurities using liquid chromatography coupled to a set of mass spectrometers (LC-MS/MS)

Analytical development for heavy metal analysis using ICP-AES and ICP-MS

Kinetic polymerization simulations using DSC

Validation de methods in compliance with the NF T 90-210 standards

Onsite technique transfer of team training (FILAB is a CIR certified training organization)
Development of new techniques to analyze impurities using gas chromatography coupled to a mass spectrometer (GCMS)

Development of accelerated aging methods (leaching, degradation, swelling, corrosion...)

Analytical validation for the determination of solar filters in order to comply with FDA standards on "over the counter" products (ex. Sun block...).

Laboratory audit
With three levels of services – analysis, expertise and R&D support – FILAB assists companies from all sectors and of all sizes in overcoming their industrial challenges by sharing its technical know-how and the wealth of experience of its team with its clients. 
The positive aspects of FILAB
A highly qualified team

Responsiveness in responding to and processing requests

A complete analytical park of 2100m²

Tailor-made support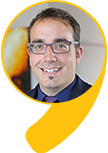 Benoît PERSIN
Sales Manager