SEM-EBSD analysis laboratory
What is Scanning Electron Microscopy EBSD (SEM-EBSD)?
Scanning Electron Microscopy (SEM-EDX) is a laboratory microscopy technique that uses a Field Emission Gun (FEG) to produce very high resolution images of the surface of a sample (magnification of the order of *1000000).
The EBSD (Electron BackScatter) is an imaging mode in diffraction of backscattered electrons that can be associated with the SEM. This technique is used for the characterization of microstructures and crystallographic properties (such as grain size, deformation, texture…) of a sample. This particularity allows a qualitative analysis of the chemical homogeneity of a sample.
The FILAB analysis laboratory is now one of the first French laboratories to be equipped with the Zeiss SEM-EDX-EBSD model GEMINI SEM…. This SEM microscopic analysis tool is particularly powerful and efficient for quick diagnoses (pollution, inclusion…) or more complex expertises.
Discover examples of applications of Scanning Electron Microscopy SEM-EBSD, specific to your field of activity:
FINE CHEMISTRY / SURFACE TREATMENT
LUXURY (Jewellery, Watchmaking, Leather goods…)
COSMETICS / PHARMACEUTICAL / MEDICAL DEVICES
AUTOMOTIVE / AERONAUTICS
METALURGY / FOUNDRY / NUCLEAR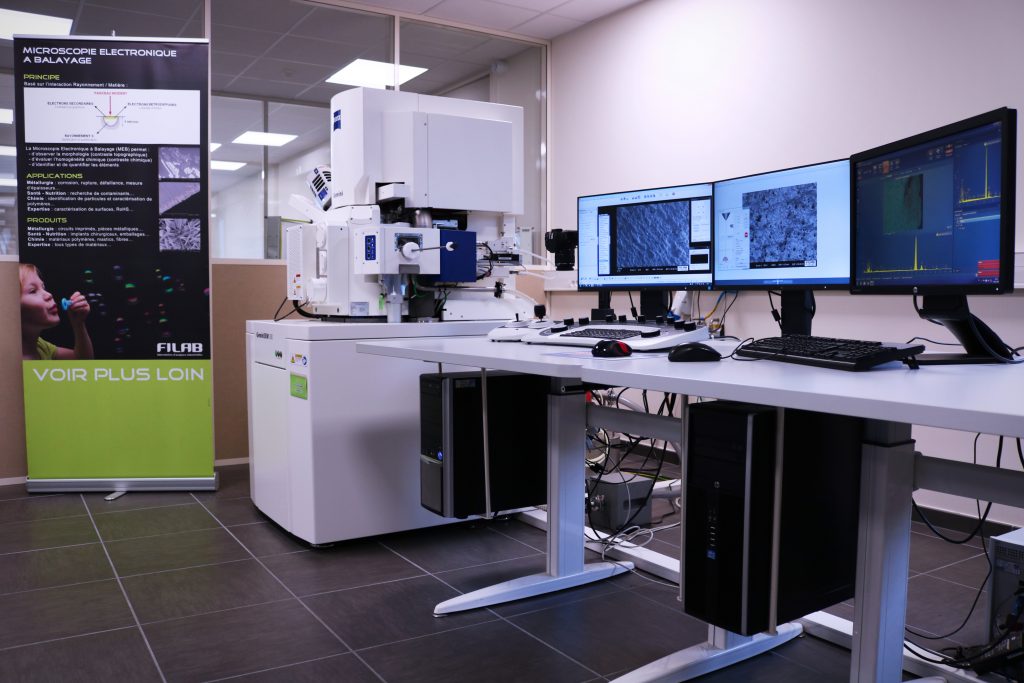 Thomas ROUSSEAU
Scientific and Technical Director