Granulometric laboratory analysis
Your needs: to analyze the particle size distribution of a powder, grain or particulate
Granulometric analysis is used to measure the size of the grains present in a sample according to their characteristics (weight, shape…) to better understand their nature.
This type of analysis can be performed with a laser granulometer (wet or dry) by sieving, or by sedimentation.
The support and the expertise of a laboratory capable of performing granulometric analysis will make it possible for industrialists to evaluate the quality of their powders, formulations, dispersions or materials, in any field (chemicals, pharmaceuticals, materials…)
Our solution: to provide you with our expertise and our analytical tools dedicated to granulometric analysis
Whatever you field of industry (Chemical, Pharmaceutical, Cosmetics, Construction…) the expertise and analytical services provided by FILAB laboratory will allow you to better understand the properties, the stability and the overall nature of your samples (powders, solutions, emulsions, dispersions)
FILAB laboratory is spread over 2100m², part of which is dedicated to granulometric analysis and powder characterization. We are able to provide the following services:
With three levels of services – analysis, expertise and R&D support – FILAB assists companies from all sectors and of all sizes in overcoming their industrial challenges by sharing its technical know-how and the wealth of experience of its team with its clients. 
The positive aspects of FILAB
A highly qualified team

Responsiveness in responding to and processing requests

A complete analytical park of 2100m²

Tailor-made support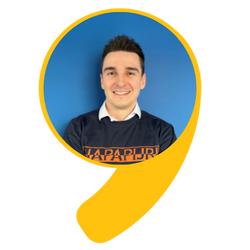 Alexandre VIGLIONE
Technical Sales Representative