Failure analysis and root cause determination​
Complementary tools to overcome your diverse challenges
Whether from a client feedback or from an internal production problem, root cause determination requires that a methodological process be put in place in order to identify the nature and the source of the defect and to then put corrective actions into place. Failures can take on multiple forms : ruptures, corrosion, adhesive problems, presence of pollutants, wear and tear, premature ageing… All these scenarios are cause for a demand for a better understanding of the problem and research into possible solutions.
To meet these objectives, FILAB offers this methodological approach :
Our services
To carry out a preliminary investigation to collect all the necessary information for a better understanding of the defect itself and its context (nature of the materials, how the defect appeared and how the defect was detected...)      

Client assistance to come up with and possibly implement preventative or corrective procedures
To implement a complete expertise program allowing to verify the conformity of the materials being used and to analyze the defect in specific ways in order to identify it and diagnose its origin   
To properly carry out these studies, FILAB provides :
WE PROVIDE
Multidisciplinary experts specialized in materials science, fine chemistry and inorganic chemistry

Access to an international database of techniques that can be consulted by our experts to find solutions to your problems
A cutting edge, complementary analytical fleet depending on the factors needing to be characterized : Scanning Electron Microscopy with a field emission gun coupled to a microprobe (SEM-FEG-EDX), Inductively coupled plasma (ICP-MS or ICP-AES for elemental analysis and pollutant identification), Gas chromatography coupled to a Mass spectrometer (GC-MS for identifying and quantifying chromatographiable organic molecules), Fourier transform infrared spectroscopy (FTIR), Differential scanning calorimetry, X-ray diffraction (XRD)…
With extensive experience in carrying out these kinds of studies, FILAB and its team of experts can assist you with your needs relating to failure analysis to help you overcome your challenges.
For more information, feel free to contact one of our experts via email at : contact@filab.fr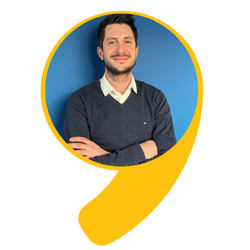 Thomas GAUTIER
Head of Materials Department