GPC (or SEC) analysis in a laboratory
Your needs : to characterize the size of your molecules using GPC or SEC
What do we mean by GPC/SEC?
Gel Permeation Chromatography (GPC), also known as Size Exclusion Chromatography (SEC), is a characterization technique used to determine the average molecular mass and distribution of molecular masses in a given sample. The dissolved sample is injected in a mobile phase (the eluent) into a column with controlled porosity (called the stationary phase).
By using this type of chromatography with a series of detectors (IR, UV, RALS light diffusion, Viscometer), the GPC/SEC technique allows for the exact mass and size of molecules to be determined as well as the intrinsic viscosity of polymer structures to be measured.
GPC/SEC is an analytical technique used to characterize a wide variety of polymers or other macromolecules found in mixtures.
Used in quality control processes, when optimizing a procedure (ex. polymerization kinetics) or as part of an expertise (detection of pollutants or of contaminants…), this technique can meet the requirements of many industrialists in various fields : pharmaceuticals, plastics, chemistry, automobiles, foodstuffs, paints, lubricants, adhesives…
Our solution : to characterize the structure of your macromolecules using GPC/SEC
From analysis to R&D, FILAB laboratory provides multidisciplinary expertise to fulfil different requests surrounding the GPC/SEC technique :
Inspection of the average molecular mass and distribution of masses in polymer-based materials and substances (Mn, Mw, Mp ?, dispersity index). The NF T 51-505 standard and the ISO 13885 set cover this service.  

Structural characterization, namely branching analysis of macromolecular chains

Optimization of manufacturing procedures in order to improve synthesis, application and curing conditions   
Defect expertise of thermoplastic parts linked to degradations of the polymeric fraction (shearing of the material leading to chain scission)

Deformulation/Reverse engineering of polymers to understand their physicochemical properties using techniques such as FTIR, TGA, GC-MS, Py-GC-MS, LC-MS…     

Protein and polysaccharide characterization (sugars).
For this type of service, FILAB laboratory uses cutting edge analytical techniques such as Gel Permeation Chromatography (GPC/SEC) as well as Gas Chromatography coupled to a Mass Spectrometer after undergoing pyrolysis (Py-GCMS), Liquid Chromatography (LC-MSMS, HPLC…) followed up with other characterization techniques or even chemical analysis techniques (ICP-AES, ICP-MS, IC…).
As an independent laboratory, with a team made up of experienced doctors and engineers, FILAB guarantees the reliability of its results, ensures a quick turnaround for requests and provides tailored support for its clients.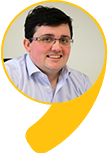 Thomas ROUSSEAU
Scientific and Technical Director