Laboratory analysis of medications
Your needs : to verify that your medications comply with relevant standards
As manufacturers producing medication for human or animal consumption (generic drugs, injectable solutions…) you need fulfil many quality requirements surrounding your product. These requirements affect the process of bringing a product to market just as much as the other parts of a medication's lifecycle. Stringent regulations require you to carry out numerous quality inspections in accordance with the standards stated in the European Pharmacopeia.
Non-compliance in medication (presence of impurities, active ingredient/excipient interactions) can cause a product to not receive the necessary authorization to go to market or can cause it to be taken off the market.
To overcome these technical challenges, you are looking to cooperate with a reliable and reactive analytical laboratory.
Our solution : to assist medication producers by providing analyzes and compliance testing for their products
FILAB offers its high level of technical skill and cutting-edge analytical fleet to pharmaceutical industrialists, providing services meeting their criteria all while abiding by regulatory standards relating to galenic medications.
To precisely and reliably solve overcome these challenges, FILAB offers tailored support with the analysis of your medications :
Chemical analysis of your medications using GC-MS, LC-MS, ICP…
Detection of elemental impurities (ICH Q3D) using ICP-MS and ICP-AES
Particulate analysis (troubleshooting) using SEM-EDX, FTIR, LC-MS/MS…
Reverse engineering of medications
E&L testing
For more information about our analytical services for your pharmaceutical products (medications, packaging, injectable solution…), feel free to contact us via email at contact@filab.fr, over the phone by calling +33 (0)3 80 52 32 05 or you can request a free quote online here.
The positive aspects of FILAB
A highly qualified team

Responsiveness in responding to and processing requests

A complete analytical park of 2100m²

Tailor-made support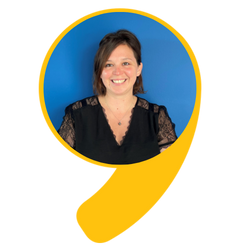 Anaïs DECAUX
Technical Sales Representative