Laboratory analysis of container/contents interactions
Your needs : to verify that your materials comply with standards by analyzing container/contents interactions
As manufacturers in the pharmaceutical, cosmetics, medical, food sectors, you are affected by potential interactions between containers and their contents (or migrations). Any formulation intended to be packaged in a container (packaging, bottles, tubes, spray bottles…) must remain stable both physically and chemically.
However, it is possible that when the product comes into contact with its packaging, chemical interactions can occur between the container and its contents (introduction of pollutants or apparition of a deposit)
Therefore, the analysis of the chemical compatibility between a container and its contents is an essential step in the production process.
Support from a laboratory specialized in the analysis of container/contents interactions will allow you to anticipate these migration phenomena and to adapt your production processes with more compatible material choices. 
Our solution : to perform compatibility tests between containers and their contents
FILAB laboratory provides the expertise of its doctors and engineers as well as its cutting-edge analytical fleet and offers you tailored assistance in assessing the compliance of your industrial packaging with relevant standards as well as its compatibility with its contents and the potential risks of migration. 
Compatibility testing

Detection and analysis of changing chemical elements : evaluating any potential leachables, migrations or losses of substances into the container or its contents.
Aging testing : FILAB implements protocols and analytical methods to assess the chemical compatibility between two materials prior to the manufacturing process, simply by simulating real contact conditions.

Assistance in choosing your materials: literature review, audit and analytical training.
Different analytical techniques can be used depending on the chemical elements present:
Gas chromatography (GC-MS): to detect, identify and quantify volatile organic compounds

Atomic emission spectrometry (ICP-AES) or coupled to a mass spectrometer (ICP-MS): to detect, identify and quantify inorganic and metallic elements
 Liquid chromatography (LC- MS/MS): to detect, identify and quantify non-volatile organic compounds down to the ppm range.
Promising high responsiveness and a personalized solution to your requests, FILAB can assist you in implementing your manufacturing projects and in assessing the conformity of your products with relevant standards. 
The positive aspects of FILAB
A highly qualified team

Responsiveness in responding to and processing requests

A complete analytical park of 2100m²

Tailor-made support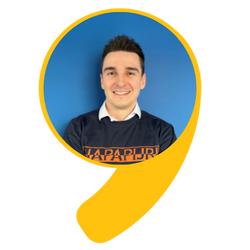 Alexandre VIGLIONE
Technical Sales Representative