Laboratory analysis of a joint
Your need: to carry out a joint analysis
First of all, gaskets, usually made of polymeric materials, have elastic properties that allow them to withstand deforming actions. Gaskets also contribute to the sealing of the systems that use them.
Gaskets are particularly essential in the plumbing industry, but are also used in other fields such as the automotive and marine industries.
The multiplicity of contexts in which they are used and the constraints to which they are subjected make it essential to carry out in-depth analysis of seals, whether in the context of a maintenance check or a marketing process.
The FILAB laboratory can help you with your gasket characterisation needs
The FILAB laboratory is equipped with an analytical park of 2100 m², which enables it to carry out various analysis, in particular the analysis of polymer seals (rubber, etc.). These analysis can thus cover the composition, structure or mechanical properties of the polymeric materials making up the seals.
The positive aspects of FILAB
A highly qualified team

Responsiveness in responding to and processing requests

A complete analytical park of 2100m²

Tailor-made support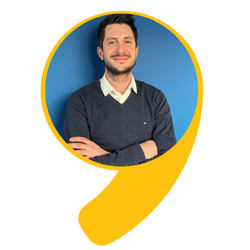 Thomas GAUTIER
Head of Materials Department