Analysis of Lusin® in the laboratory
Industrialists in the field of thermoplastics, you wish to analyse the Lusin ® on your materials
Lusin® is a range of high performance products used in the field of thermoplastics.
Lusin® has been developed to improve production efficiency and product quality, but also to reduce maintenance, repair and operating costs. 
Lusin® comprises several types of products including :
Cleaners
Lubricants
Corrosion protection
Release agents
Maintenance
products, etc…
Why test Lusin® on your materials?
The analysis of Lusin® products allows you to check that there are no residues on your plastic materials. Indeed, some products can be harmful or even toxic due to their composition.
Thus, the analysis of Lusin® on your plastic materials by a specialised laboratory is a considerable asset in improving your cleaning processes. 
FILAB supports you in the analysis of Lusin® on your plastic materials
Through our three levels of services: analysis, expertise and R&D support, FILAB assists companies of all sizes in the analysis of Lusin®.
FILAB provides its clients with the know-how and experience of its team, as well as a 2100m² analytical park equipped with state-of-the-art equipment.
To go further
Assistance in the development of your products based on release agents: optimising the use of your release agents, checking the conformity of your dosages, assistance in the formulation of the product, assistance in the substitution of a CMR product...

Deformation of polymeric products to reveal the presence of release additives by qualitative and quantitative analysis
The positive aspects of FILAB
A highly qualified team

Responsiveness in responding to and processing requests

A complete analytical park of 2100m²

Tailor-made support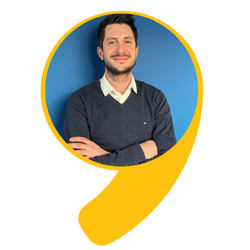 Thomas GAUTIER
Head of Materials Department