Control the quality of your polymers in the laboratory
Each material is formulated to provide the finished product with specific properties or performances that meet the specific specifications of your field of application. To anticipate the behavior or evolution of a polymer material, it is essential to qualify the raw materials as soon as they are received in order to avoid the risks of failure.
If you are involved in the processing of polymeric materials and are looking to control the conformity of your materials, the FILAB laboratory can help you control and optimize your polymeric materials using reliable and complementary analytical techniques. 
Why validate the conformity of your polymers?
Validation of the chemical family of a polymer

Purity control (presence or absence of impurities in the chemical composition of the polymer)

Research and quantification of substances at risk
Verification of physico-chemical parameters: thermal properties, calorimetric analysis, density, molecular weight...

Verify the stability of polymer materials over time and in a specific environment

Implementation and validation of analytical methods (especially on the dosage of additives) specific to your regulatory needs
How does FILAB support you?
For more than 30 years, our laboratory FILAB has had the experience and specific analytical equipment to assist companies in the physicochemical characterization of plastic and polymer materials.
FILAB offers a combination of analytical techniques to validate the quality and compliance of your polymer materials:
Our expertise
Deformation of polymeric materials

Additive dosing

Characterization of polymer powders
Search for contaminants

Analysis of recycled materials (PCR)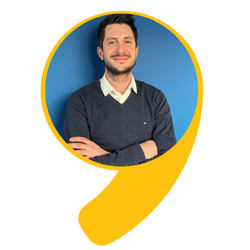 Thomas GAUTIER
Head of Materials Department