Laboratory analysis of PTFE
You want to perform a PTFE analysis
First of all, the acronym PTFE stands for "polytetrafluoroethylene". PTFE is a soft, easily deformable, semi-crystalline, opaque polymer that can be used in food applications. It is resistant to most chemicals, has an extremely low coefficient of friction and remains stable up to 327°C.
Why perform a PTFE analysis?
Determining the properties of your PTFE is essential in production process or end product control issues. A complete knowledge of the properties of your PTFE is also necessary to anticipate their evolution in their environment of use.
Indeed, PTFE is used in a large number of applications such as :
Chemical instrumentation (especially for superacids)
Non-stick coating of kitchen utensils
Waterproof clothing
Leak tester in plumbing
Thus, the support of a versatile and competent PTFE analysis laboratory is essential to address the full range of PTFE-related issues.
FILAB supports you in your PTFE analysis needs
Through our three levels of services: analysis, expertise and R&D support, FILAB assists companies from all sectors in the analysis of PTFE. FILAB provides its customers with the know-how and experience of its team, as well as a 2100m² analytical park equipped with state-of-the-art equipment.
The positive aspects of FILAB
A highly qualified team

Responsiveness in responding to and processing requests

A complete analytical park of 2100m²

Tailor-made support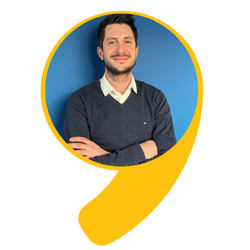 Thomas GAUTIER
Head of Materials Department