DEHP and phthalate analysis of PVC samples in a laboratory
What are DEHP and phthalates ?
Phthalates or phthalate esters make up a large group of organic substances obtained via esterification of phthalic acid using one or more alcohol molecules.
Many phthalates are used as plasticizers and can usually be found in polyvinyl chloride (PVC) based plastics.
PVC is a plastic commonly used in medical devices : infusion tubing, probes, dialysis lines…
Certain phthalate substances are classified as toxic to the human reproductive system. This is particularly true for bis(2-ethylhexyl), commonly known as DEHP (DiEthylHexylPhthalate) which was classed as a B1 reprotoxic substance under the CE n°1272/20081 regulation.
DEHP is a chemical additive used in the production process of certain medical devices to make them flexible. With DEHP not been directly bound or cross-linked to anything in PVC plastic, it is possible for it to migrated from PVC into various solutions or into organic matter when they come into contact with PVC.
FILAB analyzes DEHP in all kinds of PVC-based plastic samples
FILAB laboratory can provide analysis and determination services for DEHP and other phthalates in plastic samples and can provide other tailored services based on your needs :
Chemical analysis of DEHP in PVC samples
Determination of trace amounts of DEHP in medical devices
GCMS analysis of phthalates
Identification and quantification of degradation products from DEHP-based polymers in accordance with ISO 10993-13
Chemical characterization of materials in accordance with ISO 10993-18
FILAB laboratory also provides other analysis services, complementary to DEHP analysis, all with high added value :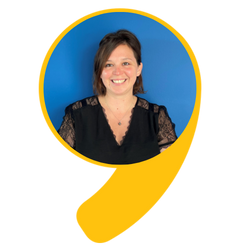 Anaïs DECAUX
Technical Sales Representative