Plastic microbeads : detection and characterization in a laboratory
Are you looking to analyze plastic microbeads ?
Plastic microbeads are spherical particles composed of synthetic polymers (resins and or copolymers), with a diameter of less than 5 mm, insoluble in water and are commonly used in the cosmetics industry. Even though they are neither toxic nor irritating to humans, France banned their use in January 2018. The United Nations have also published texts pushing for the end of marine pollution due to microplastics by 2022.
FILAB laboratory is able to analyze plastic microbeads for various industrial applications
For over ten years, FILAB laboratory has been developing a wide skillset relating to the detection and analysis of plastic microbeads in industrial products or in wastewater. The characterization and detection of plastic microbeads can be done using different analytical methods :
These analytical methods and techniques make it possible to quickly detect and characterize plastic microbeads on the surface of a material or in a solution in accordance with relevant regulations.
For more information, feel free to contact our experts via email at contact@filab.fr or over the phone by calling +33 (0)3 80 52 32 05.
The positive aspects of FILAB
A highly qualified team

Responsiveness in responding to and processing requests

A complete analytical park of 2100m²

Tailor-made support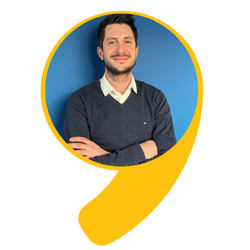 Thomas GAUTIER
Head of Materials Department