Laboratory analysis and characterization of residues and deposits
Your needs: to characterize the presence of a residue or deposit in a material or formulation
Residue can be an unknown particulate or deposit found in the surface of a material or in a substance, appearing after contamination or following physicochemical changes. Residue can be metallic, organic or inorganic in nature.
The apparition of residue on a surface or in a formulation (ex. pharmaceutical, cosmetic, chemical…) can cause a product to no longer comply with standards, this can be for visual (stains, discoloration, irregularities…), functional (adhesive problems, rugosity, wear…) or even toxicological reasons.
Evaluating the cleanliness of a surface or verifying the absence of residue in a formulation are crucial steps in production and cleaning processes. Characterizing the chemical composition of a residue or deposit in a specialized laboratory will make it possible for you to decide on the necessary actions to eliminate residue before a product can be put on the market.
Our solution: to provide you with residue analysis and characterization techniques to ensure that your products comply with standards and to improve your production procedures
Our residue characterization services
For over 30 years, FILAB has had the experience and specific analytical fleet to fulfil your needs for residue analysis and to assist you in interpreting your results.
Scanning Electron Microscopy paired with a microprobe (SEM-EDX) is used to identify the chemical composition of a residue or deposit. The sample will then be subject to other analytical techniques, depending on its nature:
Metallic residue or deposits: X-ray diffraction (XRD) identifies and quantifies crystalline phases of a sample to better understand its composition. Inductively coupled plasma spectrometry (ICP-AES or ICP-MS) makes it possible to identify and quantify chemical elements.  
Our experts will then draft a complete report covering the various analysis that were performed, providing interpretation of results, and according to your request, consulting on how to quickly and efficiently eliminate residue. 
As an independent laboratory with a team made up of highly qualified personnel, FILAB guarantees the reliability of its results, a quick turnaround for requests and tailored support for clients.
The positive aspects of FILAB
A highly qualified team

Responsiveness in responding to and processing requests

A complete analytical park of 2100m²

Tailor-made support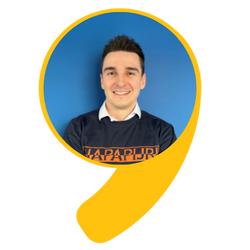 Alexandre VIGLIONE
Technical Sales Representative