Identification of a foreign body in the laboratory
You are looking to analyze a foreign body found in a product or on an industrial process ?
Throughout the manufacturing or marketing process of a product, there are many sources of contamination that can lead to the appearance of foreign bodies. The foreign bodies can be of several natures: organic, mineral or metallic.
The presence of foreign bodies can deteriorate the performance of the product or the process; therefore, the identification of this foreign body with the support of a specialized laboratory is an essential step, especially if the foreign bodies are invisible to the naked eye. 
FILAB supports manufacturers in the identification and analysis of foreign bodies
FILAB offers industrial companies high-level human skills and state-of-the-art analytical equipment in order to provide them with services that meet their quality and compliance criteria. 
In order to respond quickly and reliably to these problems (emergency package possible), FILAB offers tailor-made support for the identification and analysis of foreign bodies:
Technical means associated with the identification of foreign bodies :
Organic chemical analysis: GCMS, Py-GCMS, LC-MSMS, LC-QTOF-MS, GPC, NMR, FTIR, RAMAN
Inorganic chemical analysis: ICP, CI
Surface analysis: SEM-FEG EDX, XPS, TOF-SIMS
The positive aspects of FILAB
A highly qualified team

Responsiveness in responding to and processing requests

A complete analytical park of 2100m²

Tailor-made support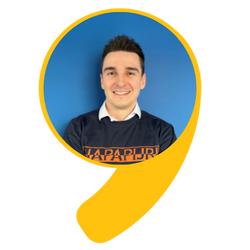 Alexandre VIGLIONE
Technical Sales Representative