Packaging analysis laboratory for the pharmaceutical industry
Your needs: to ensure the conformity of your packaging and drug administration devices
There are 2 types of packaging for pharmaceutical products:
Primary packaging that is in direct contact with the drug
Secondary packaging that covers the primary packaging
Administration devices such as pre-filled syringes, infusions, intranasal injection devices, inhalers, dosing devices,…
Drug packaging protects and preserves the drugs they contain, ensuring proper storage without risk to the health of patients. The administration device allows the product to be administered or injected into the patient's body. 
Packaging and administration devices can be made from several types of materials: cardboard, plastic, glass, silicone, etc.
To allow the marketing of a drug, primary packaging and administration devices, i.e. all elements in direct contact with the drug, are subject to strict regulations. Indeed, the administration devices and primary packaging must not interact with and degrade the drug.
The support of an analytical laboratory such as FILAB enables viable results to be provided to assess the compliance and performance of packaging and administration devices, in accordance with defined specifications and regulatory standards.
Le support d'un laboratoire d'analyse comme FILAB permet d'apporter des résultats viables permettant d'évaluer la conformité et les performances des emballages/packaging et dispositifs d'administrations, selon un cahier des charges défini et des normes règlementaires.
Our solutions: to accompany you in the expertise of your packaging and administration devices thanks to reliable analysis techniques
The FILAB laboratory offers pharmaceutical manufacturers technical skills and state-of-the-art analytical equipment in order to best meet their needs and provide them with the most appropriate services and customized follow-up for the expertise of their packaging and administration devices.
The FILAB laboratory provides the following services
Chemical characterization of materials and their properties used for your packaging
Accelerated aging studies 
Analysis of extractables and leachables
Analysis of an unknown particle and comparison with the packaging or administration material
Internal or external surface analysis
Study of the physical properties of the device: thickness, porosity…
Assistance in the choice of your materials
For more information on our expertise services for your packaging and administration devices, please contact us : contact@filab.fr – tel : 03.80.52.32.05 or ask for a quote here.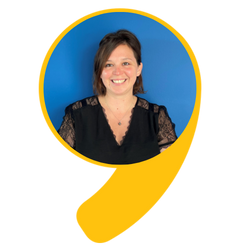 Anaïs DECAUX
Technical Sales Representative