Trace analysis by SEM in laboratory
You wish to know the nature and the origin of a trace on your materials?
SEM stands for scanning electron microscopy and is an electron microscopy technique.
SEM allows the analysis of a material by a fine beam of electrons that scans the surface of the material without destruction, even of the most electron sensitive materials.
This is possible thanks to electron-matter interactions. Indeed, it is the phenomenon that allows to produce high resolution images and thus, to determine the structure of the surface and the morphology of a material.
In addition, the SEM also provides qualitative and quantitative information on several types of materials including
Why analyze your surface traces by scanning electron microscopy?
Several reasons can lead to carry out analysis on your products and materials in particular to determine the origin and the chemical nature of the traces on your materials.
Indeed, these traces can be of different origins such as shocks, coating failure…
Moreover, the analysis of traces by SEM makes it possible to check if they are on the surface or deeper, and if they reach the sub-layers of your materials. Moreover, some traces can appear on several of your batches, so the SEM analysis allows to determine the origin of the trace, its chemical nature, as well as its depth.
Therefore, the support of a laboratory specialized in trace analysis is a considerable asset in the improvement of your materials.
FILAB supports you in the analysis of trace elements in your products and materials
Through our three levels of services: analysis, expertise and R&D support, FILAB assists companies of all sectors and sizes. 
Indeed, FILAB accompanies you in the analysis of traces by SEM and takes care of the various stages of realization.
With its high level of in-house expertise and diversified analytical equipment, FILAB can offer you solutions adapted to your needs.
go further
Analysis of surface treatments (chemical baths, galvanization, metallic coating...)

Analysis and study of aging on material by SEM
The positive aspects of FILAB
A highly qualified team

Responsiveness in responding to and processing requests

A complete analytical park of 2100m²

Tailor-made support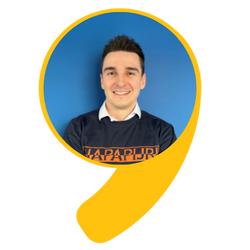 Alexandre VIGLIONE
Technical Sales Representative