Analysis of metallic alloys in the laboratory
Qu'est-ce qu'un alliage métallique ?
Composés métalliques de pureté variable contenant du fer et un ou plusieurs autres éléments, les alliages ferreux ou ferro-alliages sont utilisés dans la sidérurgie pour contrôler la composition chimique des alliages métalliques lors de leur élaboration, modifier la solidification du métal liquide ou piloter la morphologie du graphite dans les fontes.
Parmi ces composés, on distinguera notamment les alliages métalliques de type additifs (ferro-chrome, ferro-molybdène, ferro-titane, ferro-vanadium, ferro-manganèse, …), de type inoculants (ferro-silicium) et de type sphéroïdisants (ferro-silicomagnésium).
Ils sont introduits dans les alliages métalliques en fonction de leur composition. Les teneurs des éléments constitutifs des ferro-alliages sont donc des paramètres capitaux dans le cadre de leur utilisation.
FILAB analyse la composition chimique d'un alliage métallique
En laboratoire, la détermination et le contrôle de la composition chimique élémentaire de ces alliages métalliques sont réalisés principalement par analyseurs spécifiques (particulièrement C et O) et ICP. Des analyses métallurgiques complémentaires structurales (analyse par Diffraction des Rayons X : DRX) et des analyses granulométriques (réalisées par tamisage, granulométrie laser, …) sont également régulièrement mises en œuvre pour l'analyse d'alliages métalliques.
Présentant une expérience significative dans la mise en œuvre de ces techniques d'analyses d'alliages métalliques et le développement de méthodes spécifiques pour la détermination de nuances d'alliages et de ferro-alliages, le laboratoire FILAB vous accompagne dans le cadre de vos besoins d'analyses chimiques, d'analyses métallurgiques, d'expertise en analyse d'alliages. 
Pour plus d'informations, contactez-nous : contact@filab.fr ou 03 80 52 32 05
Découvrez nos autres services d'analyses métallurgiques au laboratoire !
The positive aspects of FILAB
A highly qualified team

Responsiveness in responding to and processing requests

A complete analytical park of 2100m²

Tailor-made support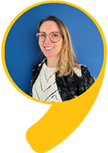 Caroline KURZAWA
R&D Project Engineer