Cosmetic analysis according to DIN 53770
You want to perform cosmetic analysis according to DIN 53770
Why carry out cosmetic analysis according to DIN 53770
First of all, DIN 53770 specifies a method for the preparation of acid extracts of pigments used for the determination of metals soluble in hydrochloric acid. These methods are not intended for pigments that are soluble in hydrochloric acid, for example zinc oxide pigments and carbonate fillers. If it has been established by a suitable analytical method that the total content of the metal concerned is below the threshold value of the "soluble" metal, the determination of the "soluble" metal is not necessary. In general, DIN 53770 is a German standard describing an analytical method for the regulatory investigation of the presence of heavy metals.
Thus, the support of a competent laboratory for the analysis according to DIN 53770 is indispensable for the regulatory analysis of cosmetic products.
FILAB supports you in your cosmetic analysis needs according to DIN 53770
Through our three levels of services: analysis, expertise and R&D support, FILAB assists companies from all sectors in the analysis of cosmetic products according to DIN 53770. FILAB provides its clients with the know-how and experience of its team, as well as a 2100m² analytical park equipped with state-of-the-art equipment such as ICP (ICP-MS and ICP-AES) allowing the analysis of heavy metals.
The positive aspects of FILAB
A highly qualified team

Responsiveness in responding to and processing requests

A complete analytical park of 2100m²

Tailor-made support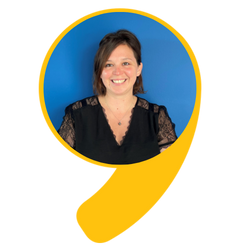 Anaïs DECAUX
Technical Sales Representative