Determination of acetaldehyde content found in cosmetic products
Your needs : to determine acetaldehyde found in your cosmetic products in accordance with relevant regulations
Acetaldehyde or ethanal is a chemical substance belonging to the aldehyde family. Acetaldehyde is a colorless liquid, naturally occurring in plants but can also be synthesized.
Found in cosmetic products, particularly perfume, acetaldehyde is used as an additive, deodorant or even as a fragrance.
Acetaldehyde is classified as a toxic substance and a suspected carcinogen. For this reason, its use in cosmetics is highly regulated and limited to low concentrations.
Are you looking for a reliable and reactive laboratory to determine acetaldehyde content in your pharmaceutical products ? Call on FILAB ! 
FILAB provides analytical services for the determination of acetaldehyde content in your cosmetic products
For over 10 years, FILAB laboratory has been developing a diverse analytical skillset applied to the field of cosmetics. Our laboratory is equipped with a cutting-edge analytical fleet spread over 2100m² to be able to provide services for the determination of acetaldehyde in cosmetics while fulfilling your criteria relating to product compliance.
FILAB provides tailored services for the analysis of your cosmetic products :
ANALYSES
Analysis and determination of trace amounts of acetaldehyde in your cosmetics using chromatographic techniques : HS-GC-MS, HPLC-UV, GC-MS…

 

Determination of active ingredients : organic and inorganic UV filters, vitamins…

 

Analysis of packaging : polymers, composites, glass

Expertise of non-compliances : particulates, deposits, unidentified spikes, degradations…

Compatibility testing (container/contents interactions, extractables and leachables)
Analysis of undesirable substances found in raw materials and finished products : heavy metals, residual solvents, phthalates, bisphenol A…

Determination of preservatives (phenoxyethanol, parabens, chlorphenesin…) by HPLC-UV, HPLC-MS/MS and GC-MS

 

Analytical validation in accordance with the ISO 12787 standard

Reverse engineering of cosmetic products

Laboratory audits and analytical training 
For more information about our services for the determination of acetaldehyde content found in your cosmetic products, feel free to contact us via email at contact@filab.fr or over the phone by calling +33 (0)3 80 52 32 05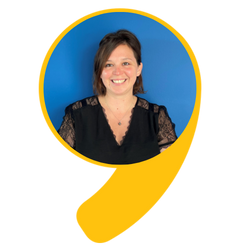 Anaïs DECAUX
Technical Sales Representative