Parabens Analysis Laboratory
Your needs: reliable analysis of parabens in your products and formulations
Parabens: what are we talking about?
A paraben is an alkyl parahydroxybenzoate, which is an ester resulting from the condensation of parahydroxybenzoic acid with an alcohol. Its antibacterial and antifungal properties make it commonly used as a preservative in cosmetics, pharmaceuticals and foods.
The parabens used in the industry are :
methylparaben or methyl 4-hydroxybenzoate (E218) and its sodium salt (E219);
ethylparaben or ethyl 4-hydroxybenzoate (E214) and its sodium salt (E215);
propylparaben or propyl 4-hydroxybenzoate (E216) and its sodium salt (E217);
isopropylparaben ;
butylparaben (en) ;
isobutylparaben ;
benzylparaben.
Parabens can be analyzed quantitatively by liquid chromatography coupled to a UV detector or diode array, or, if necessary for the analysis of traces of methylisothiazolinone, by mass spectrometry (LC-MS or LC-MSMS).
Regular controls allow to avoid production incidents and to be always in line with the evolution of the specifications.
For more than 30 years, our FILAB laboratory has had the experience and specific analytical equipment to assist industrial companies in the analysis of parabens by LC or HPLC, through a tailor-made analysis service.
The support of an expert laboratory in parabens analysis such as FILAB enables you to better understand the strategic issues and changes in your sector.
FILAB laboratory assists industrial companies in the search for parabens in products and intermediate substances or mixtures, thanks to its LC-UV, LC-DAD or LC-MSMS equipment.
How to contact us?
If you wish to call upon our experts for a parabens analysis request, ask for your free online quote here.
For more information on our analysis services, contact us via contact@filab.fr or at 03 80 52 32 05.
The positive aspects of FILAB
A highly qualified team

Responsiveness in responding to and processing requests

A complete analytical park of 2100m²

Tailor-made support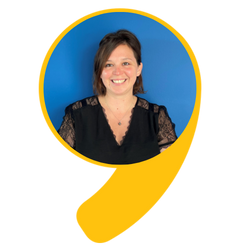 Anaïs DECAUX
Technical Sales Representative