Laboratory analysis of active ingredients for the pharmaceutical industry
Your needs : to analyze and determine the active ingredient contents in your products to meet regulatory requirements
An active pharmaceutical ingredient (API), also called active substance are the substances in medication which given them their biological and therapeutic properties. From natural (mineral, animal or vegetal) or synthetic origins, active ingredients are completed by excipients which give the medication its flavor, shape or even color.
Just like excipients, active pharmaceutical ingredients (APIs) are subject to important regulatory constraints in order to avoid any risk of toxicity for the consumer. For this reason, pharmaceutical companies and industrial suppliers must regularly inspect the quality of their active ingredients in order to remain in line with regulatory changes.
Our solution : to provide you with our expertise and our technical facilities to analyze the active ingredients of your pharmaceutical products
As an independent laboratory situated in Dijon, France, FILAB has been active in the pharmaceutical industry for over 30 years by performing compliance checks and inspecting raw materials used in medication.
From the designing process to production, all the way to the product being put on the market, FILAB can assist you in properly carrying out your industrial projects, abiding by security standards. These are a few examples :
ICP determination of active ingredient contents
Characterization of active ingredients using GC-MS, NMR, LC-MS/MS…
Detection of elemental impurities in pharmaceutical products in accordance with the USP 233 standard (ICH Q3D)
Stability and compatibility studies
Development of analytical methods of determination in accordance with relevant references
Deformulation/reverse engineering of finished products
By guaranteeing a quick turnaround for your requests, FILAB supports pharmaceutical industrialists with their needs for complex chemical analysis as well as with their R&D projects (literature review, scope statements, substitution research, synthesis…) 
The positive aspects of FILAB
A highly qualified team

Responsiveness in responding to and processing requests

A complete analytical park of 2100m²

Tailor-made support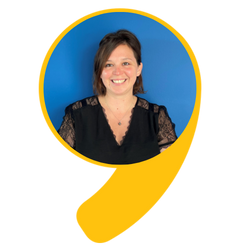 Anaïs DECAUX
Technical Sales Representative