Laboratory analysis of OTC Drugs
OTC Drugs – or Over The Counter drugs – are products freely sold in pharmacies without the need for a prescription from a medical professional to be purchased.
In the United States, certain cosmetic products are considered OTC Drugs by the FDA (Food and Drug Administration) such as anti-cavity or anti-acne treatments, hair growth stimulants, sun screens… Due to the fact that they are considered as OTC Drugs, these cosmetic products are subject to the same regulations as conventional medicines.
OTC Drugs undergo quality control testing before going to market and at various points throughout their life cycle.
Are you looking to cooperate with a reactive and reliable laboratory, abiding by GMPs to analyze your OTC drugs? Call on FILAB!
FILAB supports the pharmaceutical and cosmetics industries by analyzing OTC Drugs
FILAB offers pharmaceutical and cosmetic industrialists with a high level of skill and a cutting-edge analytical fleet to be able to provide services fulfilling their requirements while complying with standards to put OTC Drugs on the market.
To precisely and reliably overcome these challenges, FILAB is able to provide tailored assistance when analyzing your OTC Drugs:
Chemical analysis of OTC Drugs using GC-MS, LC-MS, ICP…
Detection of elemental impurities in your OTC Drugs using ICP-MS or ICP-AES
Particulate analysis of your OTC Drugs (troubleshooting) using SEM-EDX, FTIR, LC-MS/MS…
Reverse engineering of OTC Drugs
E&L testing
Analysis of OTC Drugs in accordance with GMPs
Determination of the nitrosamine contents of your OTC Drugs 
For more information about our analytical services relating to OTC Drugs, feel free to contact us via email at contact@filab.fr or over the phone by calling +33 (0)3 80 52 32 05. You can also request a free quote online here.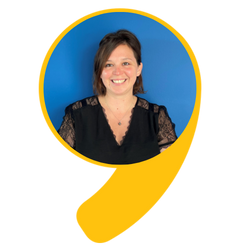 Anaïs DECAUX
Technical Sales Representative