Laboratory for LC-QTOF analysis
Do you want to perform LC-QTOF analysis in the context of a control or a product development?
The LC-QTOF apparatus combines liquid chromatography with a high resolution time-of-flight detector. This equipment allows to determine the different components of a mixture of organic materials and to determine their nature. With the help of its specialized detector, the Lc-QTOF is able to determine precisely the molar mass of the molecules and thus their gross formula and their nature. Indeed, this technique is associated with a database of more than 800 substances!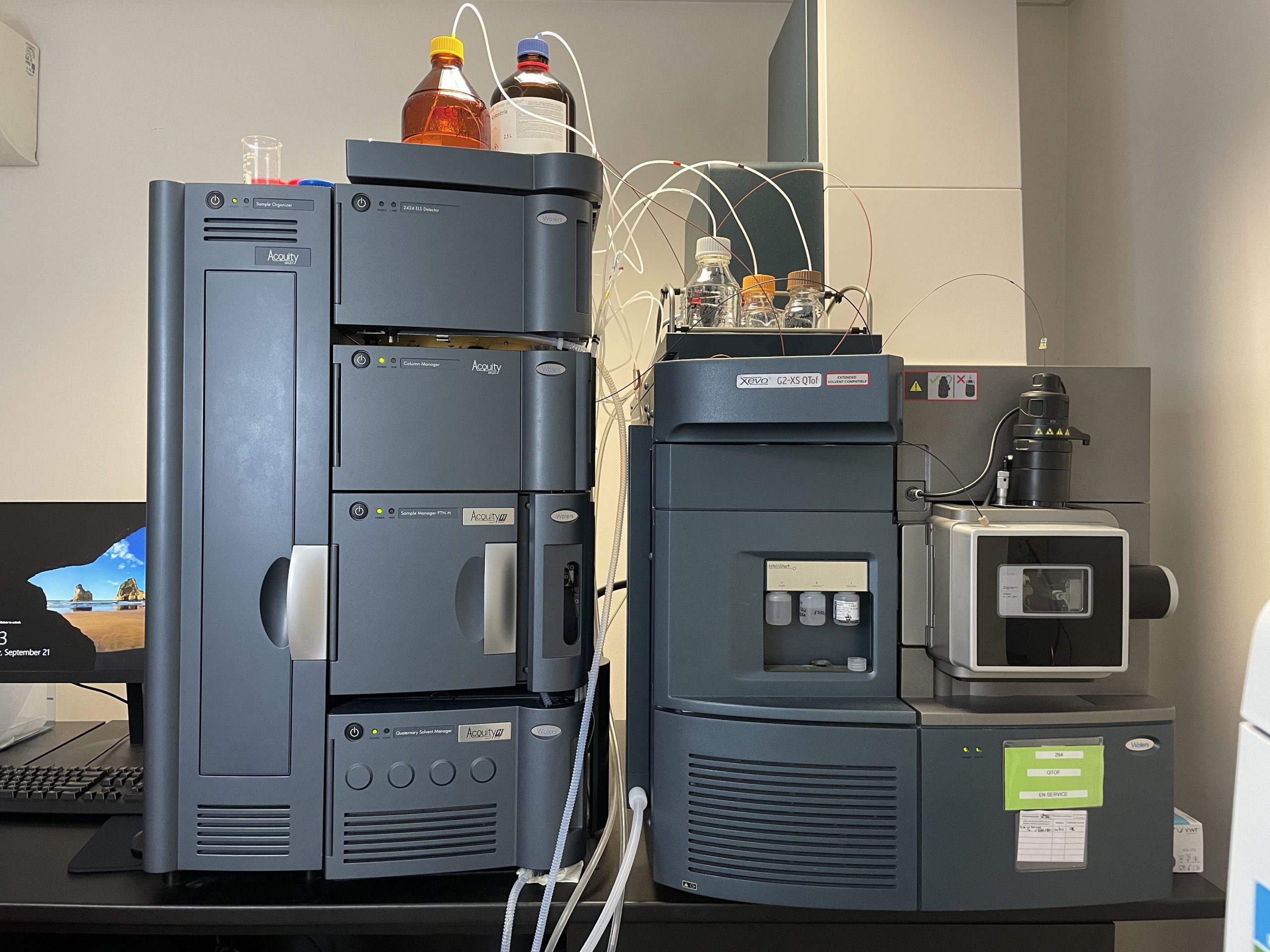 The FILAB laboratory is equipped with a latest generation LC-QTOF to assist you
For more than ten years, FILAB laboratory has developed numerous skills in the field of chemical analysis. Our laboratory has a state-of-the-art analytical park of more than 2100 m2 and high-level human skills in order to offer its customers services that meet their needs. We propose in particular the analysis of organic compounds with different types of equipment depending on the molecules studied:
Volatile molecules: HS/GC-MS
Semi-volatile molecules: GC-MS
Non volatile molecules: LC-MS
Identification of non-volatile molecules: LC-QTOF
The LC-QTOF analysis allows to carry out deformations of mixtures and to identify the organic impurities present on synthetic molecules.
FILAB laboratory services by LC-QTOF:
The LC-QTOF can be used for example for :
Analysis of extractables and leachables
Deformation of polymers
Absence/presence and determination of substances of interest
Identification of impurities or phantom peak
Chemical characterization according to ISO 10993-18
The positive aspects of FILAB
A highly qualified team

Responsiveness in responding to and processing requests

A complete analytical park of 2100m²

Tailor-made support
Thomas ROUSSEAU
Scientific and Technical Director