Laboratory analysis of pharmaceutical products intended for animal consumption
Your needs : to inspect the quality of your pharmaceutical products intended for animal consumption
Just as is the case for products intended for human consumption, animal health industrialists are also confronted with drug quality standards. These quality requirements, which apply to both the marketing of a drug and its life cycle, require the manufacturers of animal health products to carry out several quality-control tests.
The non-compliance of pharmaceutical products intended for animal health (presence of pollutants, container/contents interactions) could lead to a product being called back or for a product to not be authorized to go to market.
To overcome these technical challenges, you are looking to cooperate with a reliable and reactive analytical laboratory.
Our solution : to assist animal healthcare industrialists in analyzing the quality of pharmaceutical products
FILAB offers animal healthcare industrialists a high level of technical skill along with a cutting-edge analytical fleet to be able to provide services fulfilling their criteria in terms of compliance with relevant standards applicable to all kinds of galenic medications
FILAB laboratory is the only French laboratory to have ISO 17025 accreditation (www.cofrac.fr – accreditation n°1-1793) for the analysis of elemental impurities in pharmaceutical matrices and carries out analysis of medications in line with GMPs.
To solve these problems, FILAB provides tailored support for analysis of pharmaceutical products intended for animal consumption :
our services
Chemical analysis of your medications by GC-MS, LC-MS, ICP…

Detection of elemental impurities in your medications (VICH) by ICP-MS and ICP-AES

Reverse engineering of your animal medications
Analysis following VICH guidelines

Particulate analysis of your medications (troubleshooting) by SEM-EDX, FTIR, LC-MS/MS…

Extractible and leachable testing 
The positive aspects of FILAB
A highly qualified team

Responsiveness in responding to and processing requests

A complete analytical park of 2100m²

Tailor-made support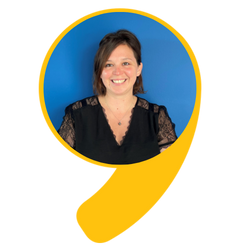 Anaïs DECAUX
Technical Sales Representative