Thermal and thermogravimetric analysis in a laboratory
Your needs : to reliably characterize the physicochemical properties of your materials
Why carry out thermal analysis of your materials ?
Thermal analysis of a material is used to characterize its physicochemical properties when put under specific thermal conditions (high temperatures). Doing so makes it possible to predict the performance and the behavior of a material in specific thermal conditions at any point in its life cycle (from the creation of the formula, to the industrial production process, to its final use).
How are thermal analysis of your materials performed ?
There are multiple analytical techniques used to highlight different physicochemical properties of a material depending on temperature :
– Thermogravimetric analysis (TGA, TGA-FTIR)
– Differential thermal analysis (DTA)
– Differential scanning calorimetry (DSC)
– Gas chromatography (GC-MS)
– Thermal desorption analysis (Thermal desorption unit coupled with gas chromatography)
– Pyrolysis analysis coupled with GC-MS 
Our solution : to provide you with reliable thermal analysis services and tailored support in interpreting your results
Our thermal analysis services
For over 30 years, FILAB laboratory has had the experience and the technical facilities needed to meet the demand for thermal analysis from our clients. Whether it be polymers or composite materials, FILAB assists companies in characterizing their materials with reliable and tailored analysis. 
From analysis to R&D, FILAB laboratory provides multisectoral services to fulfil different requests relating to thermal or thermogravimetric analysis :
– Polymer-based material characterization
The positive aspects of FILAB
A highly qualified team

Responsiveness in responding to and processing requests

A complete analytical park of 2100m²

Tailor-made support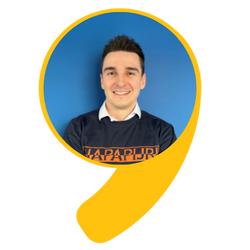 Alexandre VIGLIONE
Technical Sales Representative