Laboratory analysis in accordance with official Pharmacopeias
Why analyze your products in accordance with official Pharmacopeias ?
A pharmacopeia is a regulatory book aimed at pharmaceutical industrialists as well as healthcare professionals. It encompasses regulations surrounding raw materials as well as the analytical methods to be used for quality control testing on pharmaceutical products.
There are different pharmacopeias written by competent authorities :
International pharmacopeias such as the European Pharmacopeia published by the European Council or even the International Pharmacopeia published by the WHO
National pharmacopeias such as the French Pharmacopeia published by the ANSM (L'Agence Nationale de Sécurité du Médicament) or the American Pharmacopeia, published by the FDA
These references are implemented to ensure the compliance of medications and are constantly being updated.
They are used during testing procedures carried out before a product can be put to market or as part of quality control testing during at any point during the lifecycle of a medication.
How can FILAB assist you in analyzing your medications in accordance with various pharmacopeias
FILAB offers pharmaceutical industrialists a high level of technical skill and a cutting-edge analytical fleet to provide analytical services in line with pharmacopeias and with tailored support.
To assist clients in the best way possible, with the analysis of their medications in accordance with pharmacopeias, FILAB is able to provide a wide range of analytical services :
Custom chemical analysis of pharmaceutical products or raw materials in accordance with relevant pharmacopeias
Detection of elemental impurities in accordance with the USP 233
Problem solving (ICH Q3D)
Analysis of residual solvents in accordance with the USP 467 (ICH Q3C)
Analysis of nitrosamines in pharmaceutical products
Analytical development and validation (ICH Q2)
Forced degradation testing on pharmaceutical products or packaging
Dissolution testing
Powder characterization and granulometric analysis
Analysis of particulate contaminants in injectable drugs
Laboratory audits 
The positive aspects of FILAB
A highly qualified team

Responsiveness in responding to and processing requests

A complete analytical park of 2100m²

Tailor-made support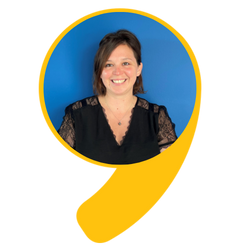 Anaïs DECAUX
Technical Sales Representative