Deformation of glue in the laboratory
Your needs: deform an adhesive to characterize a failure problem or to improve its performance
What is the purpose of industrial glue?
In liquid or paste form, glue is a product used to manufacture, repair and assemble parts.
Generally of synthetic origin, glue is widely used as a means of assembly in the automotive, aeronautical, packaging, construction, wood, household appliance and electronic sectors.
The performance of an adhesive is directly linked to its composition. Therefore, in order for it to meet industrial requirements, the adhesive must meet several criteria such as
Resistance to traction and movement
Resistance to external stresses (sealing of assemblies) over time
Optimization of curing times in relation to the industrial process
Therefore, the chemical deformation of a glue is a method allowing, with the help of various chemical analysis, to determine the nature and quantity of its components (additives, mineral fillers, plasticizer, cross-linking agents…).
Moreover, it allows to better know the studied material and thus to better apprehend the structural problems of this one but also to characterize its defective quality (problem of adhesion, detachment…).
FILAB supports you in the analysis of the deformation of your adhesives.
This approach of glue deformation analysis allows to answer different needs such as
our services
Analyze and determine the composition of an unknown glue

Compare the composition of several industrial adhesives (double-sourcing or multi-sourcing)
Check the conformity to a Safety Data Sheet (SDS) or a technical data sheet of an adhesive

Analyze and identify a pollution or an impurity present in an adhesive to explain a behavioral problem
our resources
FTIR to determine the composition of the material

   GCMS and Py-GCMS to quantify additives, residual monomers, Bisphenol A, phthalates...

 SEM/EDX to characterize a particle or a deposit
  DSC (Differential Scanning Calorimetry) to measure melting and degradation temperatures, crystallinity rate...

 ICP to identify mineral fillers (Talc, silica fiber,...)
As an independent laboratory with a team of experienced doctors and engineers, FILAB guarantees the reliability of your results, ensures rapid processing of requests and provides personalized support to its clients.
The positive aspects of FILAB
A highly qualified team

Responsiveness in responding to and processing requests

A complete analytical park of 2100m²

Tailor-made support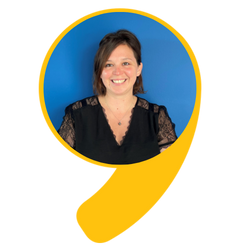 Anaïs DECAUX
Technical Sales Representative