Laboratory analysis of pharmaceutical powder
Are you looking to analyze your pharmaceutical powder or raw materials in accordance with relevant regulations?
According to the European Pharmacopeia, a pharmaceutical powder is defined as "as a dry, solid substance, composed of finely divided drugs with or without excipients and intended for internal or external use. It is a solid substance in finely divided state typically obtained by crushing, grinding, or comminuting".
Powdered medications can be found in various forms : pills, effervescent powders, inhalable products, powders intended for injectable solutions… Powdered medications are mainly administered orally, nasally or by inhalation.
The quality requirements of powdered medications can need to be analyzed both during the process of putting a medication to market and at any point during a product's lifecycle. Assurance of the high quality of powders leads pharmaceutical industrialists to carry out numerous quality control tests in accordance with well-defined references such as pharmacopeias. 
Our solution : to assist pharmaceutical producers in analyzing their products (raw materials and finished products)
FILAB offers pharmaceutical industrialists a high level of technical skill and a cutting-edge analytical fleet to provide them with services fulfilling their criteria relating to product compliance and adherence to regulatory standards for all kinds of powdered medications.
To reliably and precisely resolve these problems, FILAB provides tailored support for the analysis of pharmaceutical powders :
Purity testing on active ingredients
Chemical composition analysis of your pharmaceutical powders by GC-MS, LC-MS, ICP…
Polymorphism testing
Physicochemical testing : PSD, flowability, morphology, porosity…
Detection of elemental impurities in your pharmaceutical powders (ICH Q3D) by ICP-MS or ICP-AES
Reverse engineering of your pharmaceutical powders
Problem solving : odor, discoloration, degradation… 
The positive aspects of FILAB
A highly qualified team

Responsiveness in responding to and processing requests

A complete analytical park of 2100m²

Tailor-made support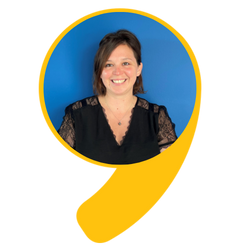 Anaïs DECAUX
Technical Sales Representative