Laboratory analysis and quantification of Mercury using an Amalgamator
Your needs : to monitor the presence of mercury in your products to ensure that they comply with standards
Mercury is a Trace Metal which can be toxic depending on its concentration in any given environment. Either naturally occurring or produced by human activity (metallurgy, waste incineration…), the use of mercury is highly regulated in industrial fields such as cosmetics, pharmaceuticals and energy production.
Analyzing the presence of mercury in a product using precise analytical tools is done with the aim of limiting the risks to personnel and consumer safety. 
Our solution : to carry out qualitative and quantitative analyses of mercury using reliable and precise techniques such as the use of Mercury Amalgamators
FILAB laboratory supports industrialists in improving their products or work environment by reducing the presence of mercury. The use of mercury calls for specific technical means such as a Mercury Amalgamator as well as the know-how of our team.
FILAB provides multiple analytical services such as :
Mercury analysis using a Mercury Amalgamator*
Heavy metal analysis
Quantification of mercury by ICP-AES and ICP-MS
Environmental sampling to detect the presence of mercury in soil
Analysis of mercury in cosmetic products 
*A mercury amalgamator is an absorption spectrometer used to quantify mercury in liquid or solid samples by vaporization and but not by mineralization. This technique is used to for its very high sensitivity and fast analysis speed (less than 5min).
Did you know ? Our laboratory is ISO 17025 accredited for the determination of metallic impurity content in pharmaceutical products following an internally developed method validated in accordance with the European Pharmacopeia chapter 2.4.20 and the American Pharmacopeia USP 233.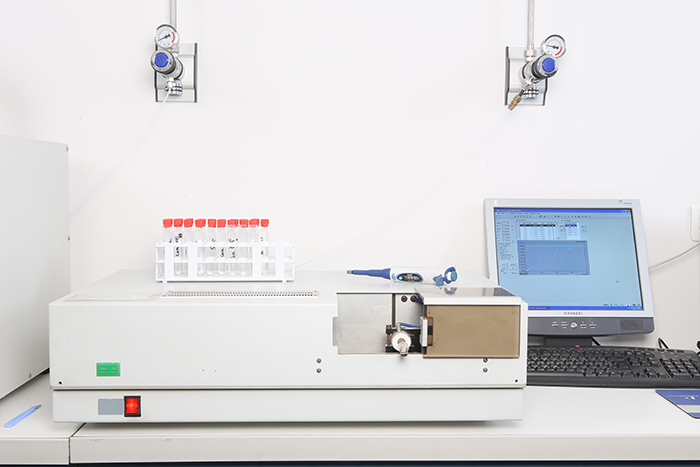 The positive aspects of FILAB
A highly qualified team

Responsiveness in responding to and processing requests

A complete analytical park of 2100m²

Tailor-made support