Laboratory analysis of counterfeit goods
Your needs : to ensure the authenticity of a product or formulation before starting production or before putting a product on the market
What are counterfeit goods ?
A counterfeit item is a reproduction or imitation of a chemical substance or formulation. In an industrial context, counterfeit goods are produced to create a sense of confusion between the characteristics of the original product (packaging, container, formulation…) and the imitation products (chemical formulation, raw material…)
Counterfeit product affects many industrial fields, such as pharmaceuticals (over 10% of medications in circulation are counterfeits), cosmetics, luxury goods and the production of chemicals as a whole. Counterfeit goods pose a major risk to consumers as they can trigger allergies or have adverse side effects.
How is counterfeit identified and subsequently analyzed ?
From the reception of raw materials to the production line, all the way to the finished product, the increasing amount of counterfeit goods is leading companies to strengthen their expertise of the composition and traceability of their products.
To verify that a product is actually what it is labeled to be, support from an analytical laboratory will make it possible to detect fraudulent or toxic substances, to quantify them and to file a report concluding on whether or not the product is compliant. 
Our solution : to lead a complete analytical investigation of your products by studying their chemical composition
Equipped with diverse and cutting-edge analytical facilities, FILAB laboratory is able to verify that your industrial products comply with relevant standards and can detect counterfeit compounds to prove that a product is an imitation.
Each compound suspected of being a counterfeit is subjected to various tests conducted by our experts :
Chemical composition analysis
Trace residue analysis of toxic substances
Packaging expertise
Analysis of container/contents interactions and of migration phenomena
Surface analysis using Scanning Electron Microscopy
Identification of prohibited organic compounds
Product reverse engineering
The centralization and combination of these tools will make it possible to quickly and precisely overcome industrial challenges relating to counterfeit goods of any kind. 
As an independent laboratory with a team made up of highly qualified personnel, FILAB guarantees the reliability of its results, a quick turnaround for requests and tailored support for clients.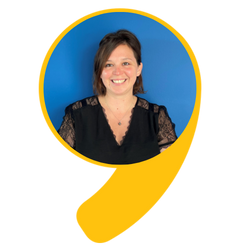 Anaïs DECAUX
Technical Sales Representative