Deformation of an active ingredient in the laboratory
You want to make a deformation of your active ingredient?
What is an active ingredient?
An active ingredient is a chemical substance present in the composition of a drug that gives it its therapeutic or preventive properties.
There are several ways to synthesize active ingredients on an industrial scale:
They can be extracted from natural sources, an interesting technique especially when the active substances are relatively complex
By chemical means, when the active ingredients are simple
and finally, by genetic engineering by inserting a gene coding for a protein into a bacterium, for example.
Why distort the active ingredient of your pharmaceutical products?
This process of deformation is particularly used by manufacturers in order to :
Develop a new formulation of the active ingredient
Analyze two formulations of the active ingredient in a comparative way (double-sourcing or multi-surcing)
Determine the exact composition of the active ingredient
Analyze and identify an impurity in the active ingredient
Our solutions: to accompany you in your project of deforming the active ingredient of a pharmaceutical product
Successful deformulation is the result of a good knowledge of the targeted application and the implementation of precise and tailor-made analytical methods.
With its state-of-the-art analytical facilities (a technical platform of more than 2,100 m2) and qualified and experienced staff, FILAB can assist you in your pharmaceutical deformulation projects, with tailor-made monitoring and expertise.
In order to support its customers in their active ingredient deformulation projects, FILAB has a range of diversified and sometimes very advanced techniques:
our resources
Analysis by liquid chromatography using CLI
The positive aspects of FILAB
A highly qualified team

Responsiveness in responding to and processing requests

A complete analytical park of 2100m²

Tailor-made support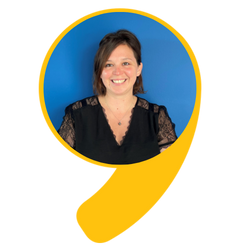 Anaïs DECAUX
Technical Sales Representative